Cambridge Impronauts: the lady doth improv too much, methinks
"The Impronauts welcome the challenge," writes Joel Lipson, director of Much Improv About Nothing, on the merits of making things up on the spot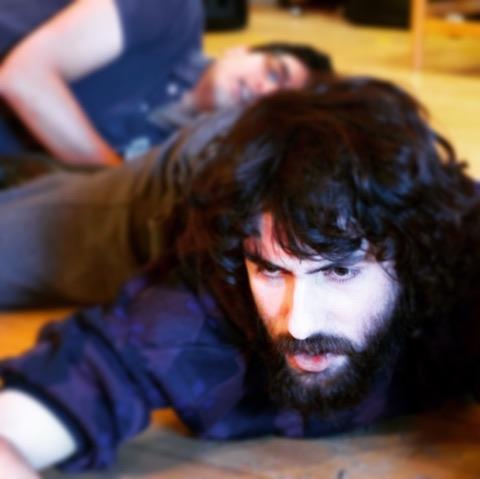 From the 14th to the 18th of November, The Cambridge Impronauts will be bringing a touch of bardic dramaturgy to the Corpus Playroom. Much Improv About Nothing, as the name might suggest, is an improvised Shakespeare play: an hour-long Comedy (or Tragedy; or History; Or Romance) made up entirely on the spot, based on audience suggestions, and performed in the style of England's most famous playwright.
What does this mean? It means soliloquies, asides, wordplay, bloody murder, impeccable disguises. You might think that adopting a 'Shakespearean' style of performance would inhibit or obstruct comedic spontaneity, but really Shakespeare is a gift to improvisers.
"Improvising verse opens up an entirely new language in which to communicate ideas with one another on stage"
His plays are filled with narrative archetypes, intrigue and relationships, stock characters and deeply psychological characters alike – all the things an improvised platform thrives on. It's been a delight to explore these qualities, written over 400 years ago, and work to translate them into something fresh and unscripted.
Undoubtedly, the most difficult technical challenge of Much Improv About Nothing has been learning to improvise in verse. Prose is all well and good for most improv, but much of Shakespeare's richness comes from the varying rhythms of his iambic pentameter: his blank verse.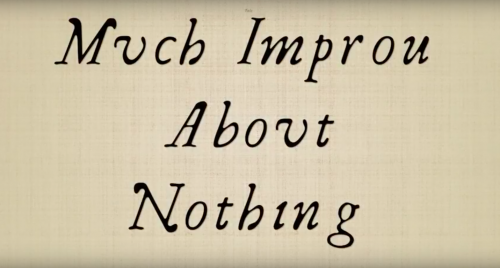 But the Much Improv cast has risen to the challenge of recreating Shakespeare's metrical style with appropriately Jacobean gusto! When, for example, a workshop warm-up exercise organically mutates into an iambic pentameter discussion – argued with great passion, no less – as to whether or not the chicken came before the egg, you start to recognise the essential playfulness of early modern dramatic conventions.
Improvising verse opens up an entirely new language in which to communicate ideas with one another on stage. It really is a help rather than a hindrance in generating ideas, once you get over the initial rhythmic shock.
Words are the fundamental particle of Shakespeare's plays, and so the minimalist stage of the Corpus Playroom provides the perfect blank canvas.
"We might just end up probing the ineffable depths of the human condition"
By making use of asides, monologues, linguistic exuberance and playfulness – all features Shakespeare and his contemporaries used to practical as well as artistic effect – the Impronauts aim to create that characteristically bardic state of interplay between characters and audience, using their prompts to set the scene and to inspire improvised speeches.
Much of the fun of the show comes from playing games of increasing complexity, and the audience's ongoing role in making these games possible. The Impronauts' goal isn't to recreate Shakespeare period-perfect, or to parody any specific play, but to perform an entertaining, funny show that riffs on typical Shakespeare plot motifs.
Consequently, rehearsals have been a series of exercises in heightened stage physicality, quick-fire verse exchanges, and picking out choice samples from the Shakespearean smorgasbord.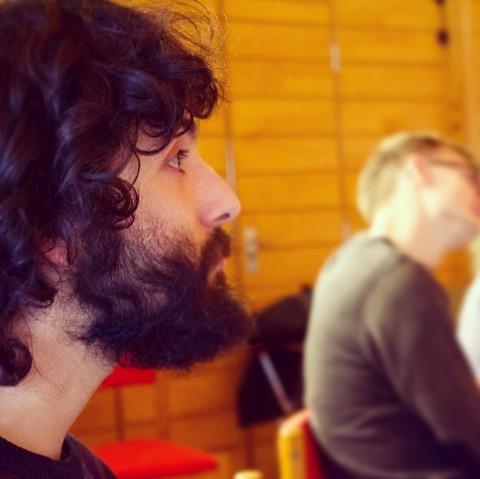 Games ranging from 'Strike This Pose' to 'Shout This Thing' to 'De-Dum, De-Dum, De-Dum, De-Dum, De-Dum' have all helped to make the rehearsal process a highly enjoyable (and loud) process.
This might be an old form of theatre, but for the Impronauts, it certainly represents a new way of doing improv. Very few cast members for Much Improv About Nothing had ever performed any Shakespeare beyond the inevitable schoolroom encounters! But everyone involved has taken to this style like fish to water, where the fish in question just happen to be poets.
Every night of the show, the audience will get to decide what kind of Shakespeare play they want to see – a bloody Tragedie, perhaps? Or a scandalous Comedie? Maybe a Romance or a Historie (disclaimer: the Impronauts have not memorised all of history in preparation for the show).
The audience will also provide the title and a collection of suggestions for elaborate metaphors to be invoked throughout the performance. And the Impronauts welcome the challenge. You haven't truly lived until you've witnessed an improviser attempt to make 'A series of highly regrettable life choices' fit iambic metre.
So why come and see the show? Because it's going to be fun. Oh, we might just end up probing the ineffable depths of the human condition and representing the inevitable proliferation of semantic ambiguity one night, but mostly it's going to be fun