From women's eyes this doctrine I derive: All female directorial team at the RSC means big change
For the first time in its history, the Royal Shakespeare Company will feature an all-female directing line up, and it's about time others take note, writes Eve Hodgson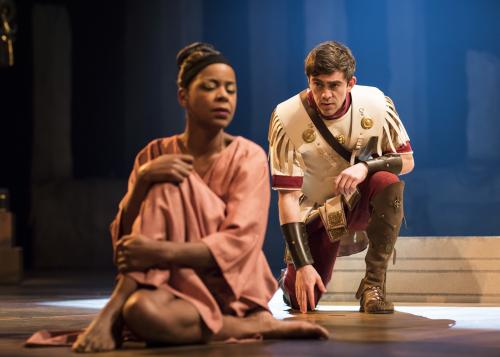 The 2018 summer season at the Royal Shakespeare Company (RSC) is unique. Shakespearean giants Macbeth, Romeo and Juliet and The Merry Wives of Windsor will play on the main stage. For the first time ever, they will all be directed by women.
Considering the company, in some form, has been up and running for nearly 300 years, it might seem a little late to only now commit to an all-female team. Over the second world war, Stratford hosted two female directors. The first female director of the RSC as it stands, Buzz Goodbody, directed her first production in 1969. But by 1998, there had only been another five female directors.
"Gender creates differences in experience which are critical to recognise"
However, this recent move is a sign of real progress at the RSC. It stands as one of many recent events in the company that aid the promotion of women in theatre. Gregory Doran, their artistic director, asserts that the construction of an all-female directorial team was entirely organic.
The Globe has taken much more deliberate efforts to include women, as they attempt to make casting gender-blind, and achieve a 50:50 male-female ratio onstage. The hostility and derision that affirmative action is often met with can taint the opportunities it creates for women, making the spontaneous method of the RSC perhaps more effective.
Many of Shakespeare's plays, including those in the summer 2018 line up, rely on a delicate gender balance. Any attempt at gender-blindness is misguided. Gender creates differences in experience which are critical to recognise.
The RSC's recent production of Antony and Cleopatra demonstrated an amazing empowerment of women through theatre. Josette Simon's Cleopatra was undoubtedly the focal point. She was characteristically loud, dramatic, and distinctly unapologetic for her femininity. This Cleopatra took up a lot of space, like no other. She threw her weight around, she forced her way into the audience's mind. They might not have liked her very much, but she was there, and she was interesting and powerful, as a black woman on the RSC stage.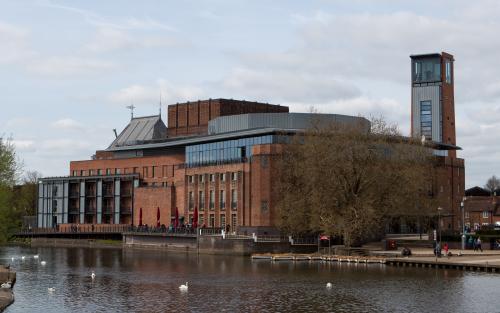 The significance of gender in her rule in this production was emphasised more so than ever. In her death, Simon's Cleopatra lost some of her theatricality. The preparation for her suicide involved only herself and two female attendants. She removed her wig and her robe, leaving her entirely naked onstage. Here, she was not sexualised or demonised, nor celebrated. Her suicide itself confirmed her character both as a political agent, and an autonomous woman.
"Incorporating women should therefore be a matter of urgency in a company that actively tries to be inclusive and diverse"
It is a matter of fact that gender remains an important informant in our understanding of relationships and dynamics, especially in the all-encompassing experience of theatre. Accompanying Antony and Cleopatra was the very male production of Julius Caesar, which included only two named women – Portia and Calpurnia, the wives of Brutus and Caesar. And the fact remains that Shakespeare's plays were written for a group of men.
And so, incorporating women should therefore be a matter of urgency in a company that actively tries to be inclusive and diverse. It seems it is prioritised as such at the RSC. The women in their recent productions have been powerful, not only Cleopatra but Jenny Rainsford's Miranda in The Tempest. They are encouraged to be forceful and real, depicted as truly multi-dimensional people because of their gender rather than in spite of it.
Don't get me wrong, there's a long way to go. If having an all-female directorial team or realistic female characters is newsworthy, there remains a problem with gender in theatre.
Yet the natural formation of a team of women to produce what will be some of the most significant plays of the year, including Christopher Eccleston's RSC debut as Macbeth, emphasises how much better things are getting