Football's historic race problem
With West Ham's Director of Recruitment Tony Henry fired over racist comments, Alfie Denness takes a closer at football's relationship with its African stars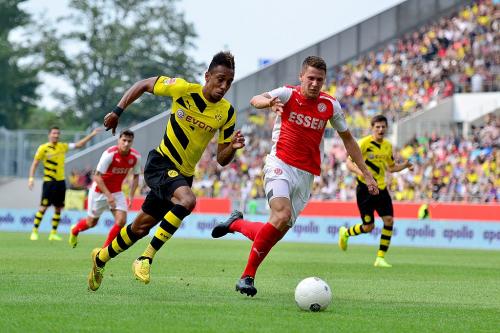 If the defence of a club's transfer policy is the insistence that it has "nothing against the African race at all", it is perhaps a sign that there is something wrong. This was the line used by West Ham United's former director of recruitment, Tony Henry, when questioned by journalists over an email he had sent to another senior West Ham official declaring that the East End club "don't want any more Africans".
West Ham quickly denied that this was an official club policy, while Henry argued to the contrary. Refuting accusations of racism, Henry explained that "it's just sometimes they [African footballers] can have a bad attitude". After Henry's comments were revealed last Thursday, condemnation swiftly followed. The Professional Footballer's Association announced that they 'strongly condemn any such views and there is no place for them in football.' Within 12 hours of launching an inquiry into their director of recruitment's conduct, West Ham had terminated his contract, releasing a statement declaring that "the West Ham family is an inclusive one where, regardless of gender, age, ability, race, religion or sexual orientation, everybody feels welcome and included". Meanwhile, the morning after Henry's comments were uncovered, West Ham's Senegalese midfield Cheikhou Kouyate captioned an Instagram post 'African and proud', a post liked by his fellow Hammers, Arthur Masuaku and Pedro Obiang, both of whom are of African descent.
"The idea of an 'African player with a bad attitude' is fast becoming a common trope in this country"
It would be easy to pretend that Henry is an aberration, a throwback to the old days of the 1980s. In those dark days, it was rumoured that a number of First Division clubs, most notably Everton, had a 'white' recruitment policy. The language used by Henry is merely a less subtle example of the way in which both African footballers and footballers of African descent are stereotyped routinely throughout the modern game. As is often the case in discussions of Africa within European contexts, Henry's comments make reductive generalisations about the footballers of an entire continent. It is difficult to imagine similar generalisations being made about European footballers.
The idea of an 'African player with a bad attitude' is fast becoming a common trope in this country. Arsenal's pursuit and eventual signing of Gabonese international Pierre-Emerick Aubameyang from Borussia Dortmund at the end of the January transfer window was met with media attention focused not just on his impressive goal-scoring record but also on his 'character', and the potential destabilising effect his 'poor attitude' might have on Arsenal's dressing room. Aubameyang's 'flamboyant lifestyle', as described in the Daily Mail recently, with his luxury car collection and his distinctive tramline hairstyle, alongside the notably vague concerns about his 'behaviour', play to stereotypes of arrogance and vulgar wealth regularly aimed at young footballers, but those of African descent are often particularly targeted.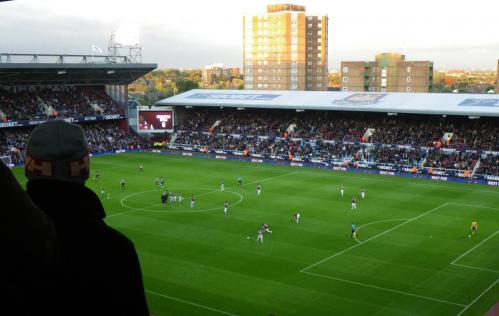 Ex-Sunderland striker Asamoah Gyan is another recent example of this phenomenon. When, in 2012, he left Sunderland for the UAE-based Al Ain, in a move widely regarded as far more financially beneficial for himself than the struggling Black Cats, the Daily Mirror reported that "ironically Sunderland will wear the slogan 'Invest in Africa' on their shirts next season". Here, Ghanaian Gyan's actions are implicitly linked to his being African. Gyan's concern for his own financial wellbeing was certainly criticised more heavily than that of other, non-African footballers that have chosen to play in the wealthy leagues of the UAE or China in recent years.
African players are not only castigated more harshly for their off-field lives, but are often characterised as hardworking and possessing great physical attributes in lieu of technical skill. Even today, Africans scouted from the continent are more often than not imposing centre-backs or explosive centre-forwards – Ivorians Eric Bailly and Didier Drogba, for instance – rather than wily playmakers. The nature of Premier League clubs' recruitment of young players from Africa, or, as academic Paul Darby has termed it, the 'neo-imperialist exploitation' of 'football labour migration between African and Europe,' has highly problematic connotations.
West Ham should be commended for their decisiveness in sacking Henry for his wholly unacceptable comments. The almost universal outrage from the country's football community is welcome, but it is worrisome that Henry had been in such a high position at the club since 2014. More worryingly, Henry's views are not an anomaly. They are merely a more public articulation of the subtle racism that shoehorns African footballers in this country and across Europe into categories because of their heritage