Phil Neville's appointment is just the latest mishap for beleaguered FA
The FA is continuing its failure of women with the appointment of Phil Neville as England Women's coach, a man who is far from qualified for the role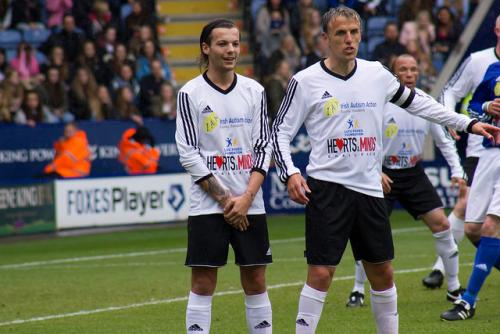 Sometimes a single word can tell you all you need to know. FA chairman Greg Clarke only needs to mutter some blithe comment about the "fluff" of institutional racism at October's select committee hearing, and his organisation's stance on discrimination couldn't be clearer. They're not really that bothered.
The inquiry had found – at the third time of asking – that England players Eniola Aluko and Drew Spence had been victims of racist treatment by then-manager Mark Sampson. Sampson had asked Aluko to make sure that her Nigerian relatives didn't bring Ebola over with them when they flew in to watch her take on Germany at Wembley. At the China Cup in 2015 Sampson had also asked Aluko's teammate Spence, who is mixed race, how many times she had been arrested. "Fluff" indeed.
You'd think that'd be the end of the road for Sampson. Well, not quite. The England manager was relieved of his duties in September 2017 due to reports that he'd been in a relationship with one of his players during his four-year stint at Bristol Academy, with the FA citing "inappropriate and unacceptable behaviour by a coach". Funny that the mere whisper of a relationship at a former employer warrants an immediate sacking, but racial abuse towards two of your current players has to go through three parliamentary enquiries just to be recognised.
That day, Clarke and FA chief executive Martin Glenn both admitted to serious failures in safeguarding procedures at the organisation. Both have resisted any calls to resign from their posts, and thank God for that, otherwise they wouldn't have been able to make the excellent decision of appointing Phil Neville.  
For the England team it's the definition of a coup. He not only helped to coach Manchester United to the dizzying heights of 7th place back in 2014, but he and brother Gary worked their magic to help Spanish giants Valencia to a magnificent 12th two years ago. Having inspired sixth-tier Salford City to a 2-1 evisceration of Kendal Town in his single fixture as caretaker manager, it's not hard to see how Neville is the standout candidate to take the world's third best national side to the very next level.
And now with a series of historic, sexist tweets coming to light over the past week, he looks more than equipped to pick up right where Mark Sampson left off. Because he's not just a great coach, he's hilarious too. He even knows a joke or two about domestic abuse: "Relax I'm back chilled – just battered the wife!!! Feel better now!" he tweeted drolly in 2011. And, in 2012, after a follower asked him why Neville had addressed a tweet only to the male members of Twitter, his wit and repartee shone through once more: "When I said morning men I thought the women would of [sic] been busy preparing breakfast/getting kids ready/making the beds – sorry morning women!"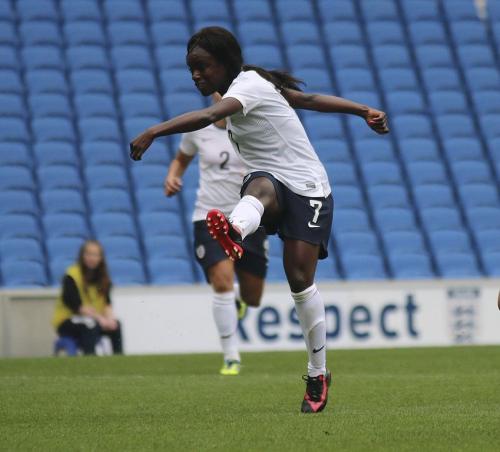 Not only have the England women's team been foisted with a novice whose teams only improve after he's left — with Manchester United and Valencia now in second and third in their respective leagues — but with one who has already publicly challenged their right to operate in any space other than their homes. Clarke and co. have really outdone themselves to get such an important appointment so unfathomably wrong.
So we're left with one of two Football Associations: either one that isn't capable of doing the kind of due diligence on a managerial candidate that can be carried out in five minutes by anyone vaguely familiar with the Twitter search function, or one that is capable of it but won't be deterred by anything they find.
"In a sense, then, they got their ideal candidate, because no one seems to be safer from scrutiny than a man in the women's game"
In fact, various media outlets reported last week that the FA were already well aware of Neville's tweets, but went ahead and appointed him anyway. Serial defender of the downtrodden, Martin Glenn, said that the FA's background checks had left him impressed by Neville's "integrity and values". When anti-discrimination body Kick It Out contacted the FA to clarify whether Neville would be charged for his comments on social media, they responded that his posts "did not meet the threshold" for disciplinary action. In other words, misogynist attitudes and public apologia for domestic violence aren't deemed punishable conduct in the manager of the England women's national team. Now, is it just me or is this all starting to sound a little familiar?
In the past week, FA head of women's football, Baroness Sue Campbell, has defended the FA's choice, claiming that they considered 147 different candidates before settling on Neville. If anything, to have a list of well over a hundred applicants and settle on someone so under-qualified is a perfect example of how FA recruitment procedure is in dire need of a rethink.
Campbell also claimed that the leading candidates, identified over a "massive global search" saw the job as a "risk", and that many were afraid of the media scrutiny that would come with the job.  Though I'm not so sure what scrutiny she's referring to given how little of it Neville was subjected to by her and her colleagues. In a sense, then, they got their ideal candidate, because no one seems to be safer from scrutiny than a man in the women's game.
Talented coaches have been deprived of the opportunity to work with a great team, and vice versa. Trinidad and Tobago head coach Carolina Morace, who has also managed Italy and secured international honours with Canada, told The Guardian that she could not understand the FA's claim that no women wanted the job. "I'm sorry, you can't say there aren't women available who are good enough to coach England and that they're all worried about the media scrutiny," she said. Despite her obvious interest in the role, the Italian wasn't even offered so much as an interview. Despite not even so much as applying, Phil Neville was offered the job.
The biggest problem with Neville's appointment isn't that he's a man, or that he's never worked in women's football. It's that he's just plain old not very good. But as a member of that ever-vaunted 'Class of '92', as a richly-remunerated former player turned passable pundit, and as a bloke, he has absolutely no need to be good. Women more than twice as good as him might still be less than half as likely to be given his opportunities. But hey, I guess this is all just fluff