In Conversation with: James Ganendra
Lawrence Hopkins talks all things aquatic with Cambridge's Swimming and Water Polo Club President, James Ganendra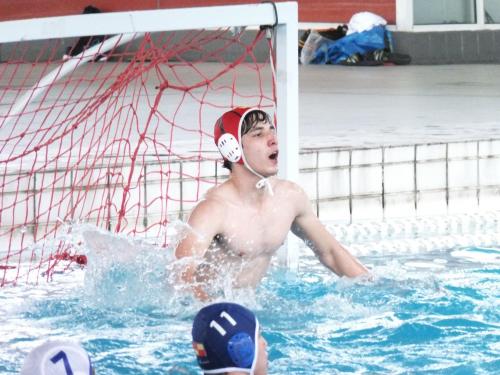 Third year James Ganendra, a water polo player by trade, who assures me he can swim, heads the University Swimming and Water Polo Club (CUSWPC). It is clear, however, that in this case two halves make a whole. On a cold and bleak Tuesday night, Trinity College Bar provides a safe haven in which to discuss one of the club whose history stretches back well over a century and will likely extend well into the future.
'People do ask, why are we together, swimming and water polo? But, in reality, everyone gets along really well. There is a bit of friendly competition between us, but we do all our key social events together and Varsity is in the same pool.'
When pressed on what his role as President actually entails, Ganendra is more than happy to confess that he is chiefly charged with running the club from an administrative position: 'What I do is far more admin-focused, it's almost like I have a finger in every pie. But it is incredible, I absolutely love it. The club has had a profound effect on me, I feel part of a family. Being President is a great chance to learn about things out of the pool, it's very refreshing. 
CUSWPC is well into its second century as a club, but it has never had its own pool. Though it has progressed from the river to local pools, the University is yet to own its own pool. 'The club has been pushing for years and the development of a pool makes sense for both the university and the club. But it is a matter of making sure everyone is on-board and getting it right, so for the time being it remains part of the long term vision for the club.' 
Generally, however, Ganendra assures me that support from the University is strong: 'We do get a grant but we are independent for the most part when it comes to running the club. This makes the role of the President more important, but, with the Committee who have been great so far, it certainly isn't too much to handle.'
CUSWPC has recently revived, Ganendra tells me, a club for alumni, the Harold Beale Club. 'About twenty years ago, a fund was set up but it went dormant; now, however, after spending the summer working on resurrecting the fund with our Sponsorship Secretary, we have now re-created the Harold Beale Club and associated fund to open another avenue for alumni to stay involved. We have the Tadpoles, but that is the social arm of CUSWPC, and up until now that has been the only way we reach out to our alumni, so the Harold Beale Club is a very exciting prospect for the club.' In a climate where sponsorship can be so hard to come by, CUSWPC has no sponsorship at present, relying on alumni is a prudent direction to take.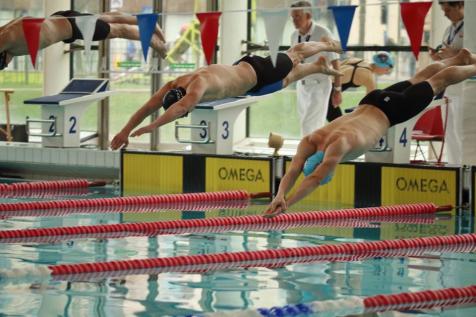 The water polo section of the CUSWPC has been extremely successful over recent years: the women's team have lost only once since 2009, while the men have lost once since 2011. Part of this success is down to the plethora of GB athletes that the water polo club can boast: 'We have an incredibly high standard of players in the water polo set-up, it is an incredible privilege to play with the GB guys. They certainly are not aloof at all; everyone buys into the team spirit and working together is paying dividends so far this season. We are unbeaten. The swimmers have also had an incredible intake over the past few years, with many members of the squad clocking Full Blue times.' Every single member of the men's team in last year's Varsity Match achieved a Full Blue.   
As a water polo player himself – Ganendra is the goalkeeper for the men's first team – it is with water polo that he is most concerned when it comes to performance: 'Both men's teams, unfortunately, got relegated last year, but both teams are certainly aiming for promotion this year. For the most part, however, it is the responsibility of the captains to take care of performance of all the teams that form CUSWPC. I have a good working relationship with all of them, and I do leave them to manage the teams from a performance perspective.'
As our discussion draws to a close, I ask the President what he wants to achieve, beyond what the club has been hoping to achieve for many a year: 'The main thing is to make sure the club is strong and stable going into the future, addressing the challenges that face a club with such a long history is a big focus.'
When it comes to Varsity, the water polo half of CUSWPC have a reputation to defend, Ganendra is confident that both the men's and women's can do just that. Out of the pool, however, this President only wants to enhance the reputation of his club, making sure that in another century's time swimming and water polo are still mainstays of Cambridge sport, perhaps even with their own pool.