'We're all really up for the challenge' – Varsity Athletics Preview
Devarshi Lodhia sat down with CUAC's Maxine Meju, Jacob Lange, Tiwa Adebayo, and Josh Evans to discuss injuries, BUCS, and team spirit ahead of the 143rd Varsity Sports

Coming off the back of both a successful Transatlantic Series Tour where the Achilles Club (a team of athletes from both Cambridge and Oxford) took on teams from the Ivy League and BUCS Championships confidence is naturally high within the Cambridge University Athletics Club camp. 
Men's captain Josh Evans tells me: "We had a really successful BUCS last week – we got third place in the Men's hammer and a couple of fourths, which shows that the team's really strong." Despite captaining the team, Evans will not be competing in this year's Varsity, having sustained an injury that will keep him side-lined for the entirety of season. However, it is clear that the rest of the team has felt his positive influence. "There have been a lot of personal bests already, very early in the season. We're all really up for the challenge and I'm looking forward to another successful Varsity," he adds.
The sense of a strong team spirit and camaraderie is clear from Women's captain Maxine Meju. "It's really nice to get to know every single athlete on the girls' side and it's great to see everyone's progressed over the year." She continues "we're a really close club and it's nice to be the leader of that and bring everyone together." Like her counterpart, Josh, Maxine sustained an injury while in America meaning her participation on 14th May will be limited to the 4x100m relay. She, however, seems unperturbed, focusing on the team's strength in depth – especially in the sprints. "We've a very strong team this year and there are a lot of people on this team who can replace me so it's not that big of a deal."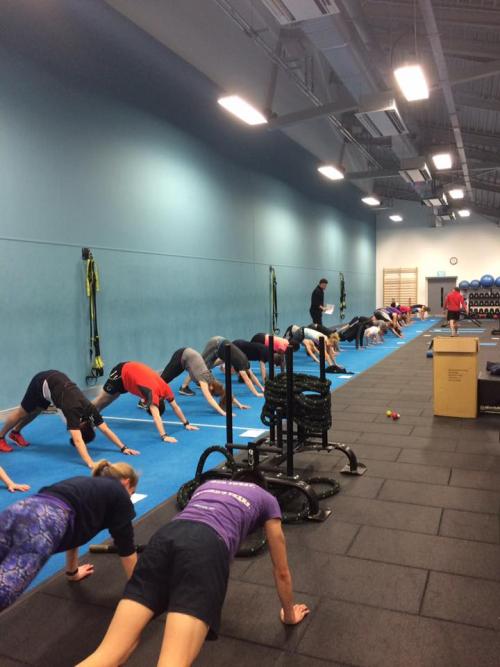 With both the men's and women's teams recording back to back Varsity wins, it would be easy to let complacency sink in, however as Evans informs me, this is not the case. "We've got a new javelin coach and the squad's looking really strong, there's a lot more depth than there has been in previous years." Alverstones' captain and hammer-thrower Jacob Lange echoes this sentiment, noting the work put in by the club to develop better depth in their squads, especially in field events. "We want our third and fourth athletes to be basically as good as our first and second athletes so we have that depth where our second team can really flourish and develop." Acknowledging the difficulty in training novice athletes, he describes how "throwing something like a shot put or hammer is a really new, unnatural movement that takes a long time to learn. It's like teaching someone to run when they've never walked. You have to build their technique from the ground up which is what we've been trying to do."
Lange has an impressive record in his discipline, having come fourth in the recent BUCS Championships alongside his teammate, Tom Parker, who managed to secure a bronze medal. Angus Lockhart will join them in the throws as another of the team's more experienced members. The Australian, who is currently studying International Relations at Wolfson College, recorded a sixth-place finish in the men's shot put and bested his Oxonian rival by nearly a meter.
Rogue Sport of The Week: Steeplechase with Priya Crosby
Perhaps the team's greatest strength is the mix of youth and experience, with more seasoned athletes such as Meju, Lange, and Evans, complimented by a strong intake of freshers such as Tiwa Adebayo. She informs me that before coming to Cambridge she was unsure whether or not she would still compete in athletics, something she's done since the age of seven. But the strong sense of community fostered by CUAC has helped her greatly. "It's such a nice family in CUAC and I felt really welcome and supported and a lot of the older guys." Despite this being her first Varsity, Adebayo seems unfazed (despite the history of the event) and this confidence and fearlessness is something that is felt throughout the club. Maxine Meju admits that this year's event will be closer than it has been in a number of years, especially with the strength of the Oxford team. But she stresses her confidence in the Light Blue squad: "The whole team's performing really well and I'm confident we can definitely pull it out of the bag."
The 143rd Varsity Sports takes place at the Wilberforce Road Athletics Track. Find out more here