It's time to get serious about video technology
After a match-altering disallowed goal in the League Cup final, Devarshi Lodhia argues that video technology in football is long overdue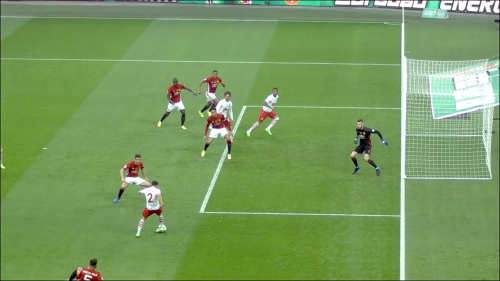 The argument surrounding video technology in football once again reared its head over the weekend as Southampton's Manolo Gabbiadini saw a goal incorrectly ruled out for offside.
Southampton manager Claude Puel and midfielder Oriol Romeu both came out after the match to make their views on technology clear. Puel stated: "I would like the video for the future for this situation, but at the moment we are without. Sometimes there is a bad decision against us, it is important to accept this" while Romeu hopes changes can be made to cut out such crucial errors and said: "I think that makes a massive difference in the game. All players will agree we want the truth to be part and to be real in the game. If it's a goal, it has to count. If it's not, it can't count."
"Rugby has disproven the suggestion that video technology would slow the pace of the game, with most decisions taking a matter of seconds to verify."
It's difficult to disagree with Puel and Romeu. Obviously they would feel aggrieved having just lost a cup final but this debate has been going on for some time now. From cricket and tennis to rugby and American football, video technology is used in a number of major sports to help referees make decisions. Rugby, a sport that has had video referees since 2001, has disproven the suggestion that video technology would slow the pace of the game, with most decisions taking a matter of seconds to verify.
Despite initial reluctance, goal line technology introduced in the Premier League in the 2013-14 season has proved invaluable, especially this season, with a number of decisions, being correctly given as a result. Bournemouth's Artur Boruc was a matter of millimetres from carrying the ball over his own line as his team staged a dramatic comeback against Liverpool – a decision which, had it gone the other way, would have undoubtedly cost the relegation candidates a famous draw against the five-time European champions.
Pundits who embrace incorrect decisions as 'a part of the game' and 'something for fans to discuss in the pub after the match' seem to forget how much can be at stake. With the money in football right now, and one decision potentially costing a club hundreds of millions of pounds, it is ludicrous to suggest that it be left to human judgement, especially when the technology is available and there seems to be sufficient support from the fans for it.
Football has started to implement video technology, with it being used in the Club World Cup to award a penalty in the semi-final match between Colombia's Atletico Nacional and Japan's Kashima Antlers. However, it seems there is a general reluctance to introduce it across the board. Football needn't introduce video technology for every decision, just the crucial ones. Imagine if Thierry Henry's handball against Ireland in 2009 had been called correctly, or Maradona's 'Hand of God' been ruled out. Fine, football would lose some of its mythology and some of its great moments would be lost, but is there really glory in injustice?
Ironically, it's Wembley, the scene of Southampton's injustice where the International Football Association Board will discuss video technology at their 131st annual meeting this Friday. Let's just hope they make the correct call.