Complaints about African football are steeped in privilege
Paul Hyland argues that African football deserves the right to self-determination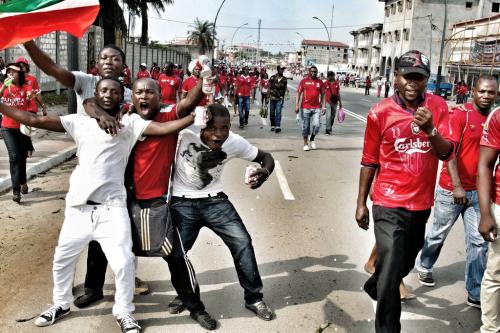 Every two years, like clockwork.  Here comes the African Cup of Nations (AFCON) – Africa's biennial international tournament – and with it, all of its detractors. You probably recognise them – the ones personally affronted that Africa would have the audacity to interrupt the English Premier League season.  Their natural habitat is Twitter, where they can usually be found cawing long into the night about a tournament which, to quote one sceptic, is 'dubiously timed'.
For the unimaginable expanse of four weeks, Premier League clubs will have to go without many of their African players. And we can't be having that. So the solution is obvious! Move the tournament to summer. Everyone's a winner.
It's a solution so simple you wonder why a continent of 54 countries has never thought of it before. Then again, maybe they've got no incentive to. Of the 368 players going to this year's tournament in Gabon, less than a quarter ply their trade at African clubs.  A mere 16 per cent represent clubs in their home countries. The vast majority earn their keep in Europe, surprise surprise, so any disruption to African league seasons will be minimal.  Why then should they worry about the knock-on effect their tournament could have on the countries who continue to poach their very best talent? And if you think they should, you're having your cake and eating it.
The wealth and diversity of the continent's climates often makes an early-year championship the best possible compromise
Then let's say you like cake, eating it even more so. You go ahead and ask Africa to move their tournament to the summer. Well, there's no such thing as the African summer. Africa is as diverse as it is massive. The mild British July might be lovely to play football in, but the oppressive July in Cairo makes football a more difficult prospect at average temperatures of 34°C. A January tournament allows countries like Egypt to host the tournament in the safety of a winter climate, as they did in 2006. It allowed Ghana to host the tournament in 2008 without the football being beset by that country's two rainy seasons later in the year. Though some African countries are hotter in January than in July, the wealth and diversity of the continent's climates often makes an early-year championship the best possible compromise.
The sticking point is that not everyone obeys the August-to-May league calendar, and not everyone has to. Here in England, we're privileged to have a mega-rich football industry, access to the finest players produced the world over, and a league season that aligns well with international tournaments.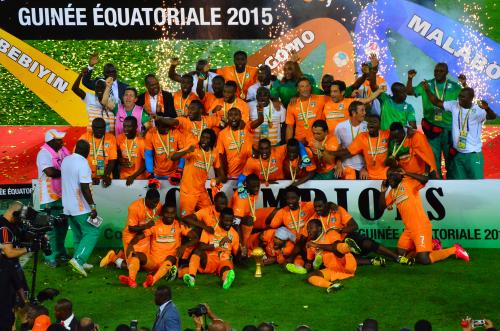 Other countries aren't so fortunate. I've never heard anyone complain about the World Cup disrupting league seasons in other countries. But it absolutely does. Of the 32 teams at the 2014 World Cup, nine had active football seasons during the tournament. That includes countries like Cameroon, Côte D'Ivoire, and even hosts Brazil. Now imagine if any of those countries demanded that the World Cup be rescheduled so they can get on with their domestic football. Of course, they never would. They just compromise and get on with it.
But over here we're led to believe that English football is just that bit more important. During Arsenal's 2–0 victory over Crystal Palace on New Year's Day, Sky commentator Martin Tyler singled out Palace winger Wilfried Zaha for a unique type of criticism. The Ivorian-born wide-man has two England caps to his name. But much to Tyler's indignation, Zaha recently switched allegiances, opting to represent Côte D'Ivoire instead.
Tyler couldn't wrap his head around the fact that anyone would choose to represent the country of their birth ahead of, get this, the "country that taught him the game". His words, not mine.
How benevolent of England to teach this young man the game they invented. With an education like that, the mind truly boggles that someone born in Côte D'Ivoire could ever consider himself Ivorian.
In this country we like to use football as a kind of currency. It's our game, we're simply allowing you to play it. That's the decrepit thinking behind what Tyler said. It's not the same as bemoaning the timing of the AFCON, but it's a symptom of the same disease. It reeks of a colonial hangover this country ought to have shaken off by now. We give you football; you owe us allegiance. And if ever your interests contradict ours, you'd better be willing to adapt.
Football's a global game, not the preserve of 53 million people floating on an island somewhere north of France. We don't get to call all of the shots all of the time. Realising that there is something bigger and more important than you – that's a very difficult step. But with the AFCON mere days away, maybe it's about time we took it