What not to miss at the Cambridge Science Festival
Stephanie Stacey shares her highlights from this year's festival programme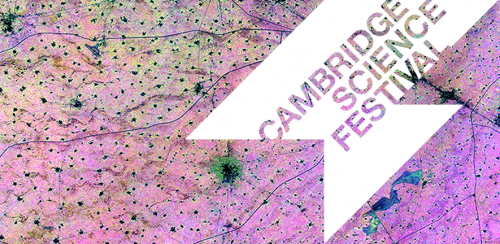 This year's Cambridge Science Festival will take place between the 12th and the 25th of March, with a programme of over 300 events covering a vast range of disciplines. Activities on offer include exhibitions, talks and hands-on experiences, and are targeted at all ages and levels of scientific knowledge.
While the existence of so many events ensures that there's something to appeal to all individual interests, the large size of the programme – which consists of 76 pages – is somewhat daunting, so below is a shortlist of my selected highlights.
A taste of the Polar Regions (12th of March)
The polar explorers endured harsh conditions and restricted rations on their expeditions. In an evening of talks and activities, this event will use food to give an insight into their experiences, featuring the first official tasting of a 100-year-old sample of Sandow's Cocoa.
The seduction of curves: the lines of beauty that connect mathematics, art, and the nude (17th of March)
Perhaps the sauciest event in the festival's programme, this talk by Allan McRobie, reader in the Department of Engineering, will explore the connection between the stability of oil rigs and the aesthetics of the human body, suggesting that perhaps we can better learn about the science of curves in a life drawing class than in a laboratory.
Something Fishy (17th of March)
Dr Helen Scales has a rather apt surname, given her career as a marine biologist. In this talk, she aims to convince others that fish are more fascinating than their reputation often suggests, sharing a range of information including the fact that some fish can communicate using farts.
The top ten ways to die in space (18th of March)
We all know that survival in space is extremely challenging, and Dr Michael Parker plans to explain his ten 'favourite' ways in which space can obliterate us. This event is listed as "great for families," which I'm taking to mean that I might actually be able to understand some of it.
Tales of being an alien in sport: Impairing common sense(s) (24th of March)
Thomas Irish, a deaf athlete currently studying sport at Anglia Ruskin University, will discuss his background, and suggest possible methods for sport to become more inclusive for disabled athletes, specifically emphasising the use of different senses in coaching.
The science of sleep (24th of March)
Perhaps particularly relevant at the end of term when we're all desperate for some rest, Professor Richard Wiseman's talk will include discussion of the powers of the sleeping mind, and the meanings of our dreams. He promises to reveal the secret to a perfect night's sleep, something I am very eager to discover.