First undergraduate-centered conference to be held over Easter
An undergraduate interdisciplinary Science, Technology, and Engineering conference here in Cambridge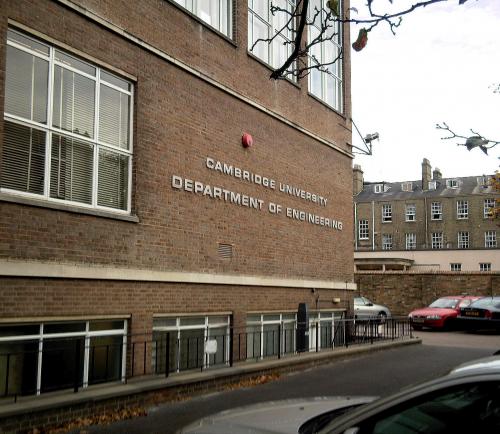 Something new is stirring in the undergraduate student body, IN[SCI]TE. It is an interdisciplinary science, technology, and engineering conference based in the University of Cambridge. It is an innovative new scientific conference by undergraduates, for undergraduates. It aims to give undergraduates the experience of being at a conference without the cost or pressure of having niche knowledge. Talks will be multifaceted, inspiring students to come up with ideas of them own.
The event will be held at the start of the Easter holidays, 18th-19th March 2017. Keynote speakers include:
Dr Fumiya Iida who is head of the Bio-inspired Robotic Laboratory in the Cambridge Department of Engineering. He works on the intersection of robotics and biology.
Professor Chris Dobson, Fellow of the Royal Society (FRS), Fellow of the United Kingdom Academy of Medical Sciences (FMedSci), who is Master of St John's College, Cambridge, and John Humphrey Plummer, Professor of Chemical and Structural Biology at the Cambridge Department of Chemistry. He works on structures and properties of biological molecules, especially proteins and their relationship to biological evolution and disease.
Professor Steve Howdle, who leads a multidisciplinary research group investigating polymer synthesis and materials processing. He is Professor of Chemistry at the University of Nottingham. He works on the use of supercritical carbon dioxide as a new solvent for polymer synthesis and materials processing, and in this work he has collaborated with engineering, life sciences, food sciences, and physics.
Alongside these, there are student speakers on 16 different, wide-ranging topics from across STEM subjects from zoology to astrophysics, speaking on their internships and research.
President William McCorkindale, a second-year Natural Scientist at St John's College, said: "IN[SCI]TE originated in Oxford last year, and the founders contacted me asking if I'd like to organise it for Cambridge this year. Of course I said yes! Cambridge is unashamedly good at producing students that are strong in their respective disciplines but does little to teach them effective scientific communications skills or to be more appreciative of other scientific disciplines. I believe that many of the STEM students here do genuinely want to be better communicators, and are inherently curious to learn about other disciplines; hence I jumped at this opportunity to organise this event, to allow passionate undergrads to talk about their research and become more interdisciplinary."
"The conference aims to give undergraduates the experience of being at a conference without the cost or pressure of knowing niche knowledge."
He also added, "It's great fun trying to organise IN[SCI]TE Cambridge, and I find myself thinking about it all the time! We've had a very successful Michaelmas term with sponsors and speaker invitations, and it wouldn't have been possible without the help of the many hard-working people on the committee. I'm really looking forward to IN[SCI]TE Cambridge because I know it will be a great success!"
More information and details about how to attend this conference can be found at www.inscite.co and on their Facebook page