Literature: Jonathan Franzen – Freedom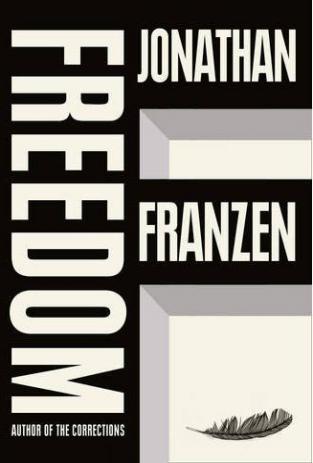 Nine years after The Corrections, 2001's National Book Award winner, the highly touted and (perhaps fatally?) hyped Jonathan Franzen has returned with another inspiring book.
American families of the Midwest are his focus, harnessing the voyeurism and competition of suburban existence by having neighbours narrate each other's lives.
Franzen deals in large, heavy chunks of prose that stifle, intensify and frequently devastate. He is a sophisticated, yet accessible writer, whose sprawling familial epics speak to the zeitgeist, taking the complexities of 21st century life and showing how they gnaw at the individual consciousness.
Overpopulation, ideology, social networking, fractured homes and the paradoxical burdens that freedom, so ingrained in the American state of mind, can levy on individuals and the environment. These themes recur through both of Franzen's most recent novels, finely woven into a family drama easily worthy of luminaries such as Philip Roth or John Updike.
Around a quarter of the book takes the form of an autobiographical confession, 'MISTAKES WERE MADE', by one Patty Berglund, "Composed at Her Therapist's Suggestion." Patty, a member of the gentrifying elite- retrofitting, recycling, renovating-has fallen on hard times. Her son has moved in with the obnoxious Republicans next door; she is unsatisfied and turning to the bottle.
"She didn't think she was an alcoholic. She wasn't an alcoholic. She was just turning out to be like her dad, who sometimes escaped his family by drinking too much."
Freedom, at 562 pages long, is a novel with which you could do emotional, or even physical damage, if you so desired. It's huge and unrelenting in its dramatization of relationships breaking down. It is not, however, without hope – although neither is it without an unwarranted scatological escapade, something that seems to be a bizarre calling card for the author.
No British writer is dealing with the present moment with quite as much force as Franzen. Freedom is smart, hugely entertaining, and does the important work of asking how best to act in an age of uncertainty.