Film: Cambridge Film Festival
Revered as one of the most eclectic film festivals in the UK, the Cambridge Film Festival returned this year, overflowing with ideas and talent from around the world. Offering opportunities to view lesser-known indie flicks alongside thought-provoking shorts and works from recognised directors, the 2010 Cambridge Film Festival served as a 10-day homage to film in all its forms: from kids classics Thomas and Friends, to kooky Canadian comedy Gravytrain, to chilling American short Happy Face. Whilst predominantly based at the Arts Picturehouse, it took advantage of the beautiful city of Cambridge, with special screenings on Magdelene Street, the banks of the Cam and the Jesus Green Outdoor Pool. Now in its thirtieth year, it did not disappoint.
One of the gems of 2010 was the appearance of celebrated British film director Stephen Frears (famous for classics such as My Beautiful Laundrette, High Fidelity.) In his talk Stephen Frears: Looking Back, Stephen spoke openly about his 'insufferable' time studying law at Cambridge, his early experiences in the film industry, and his most recent film, Tamara Drewe. Drewe boasts an A-list cast, led by Gemma Arterton and Dominic Cooper, alongside promising performances from 18-year-old Jessica Barden and newcomer Charlotte Christie. While Frears has directed a number of his recent films in the States, this one marks a return to his roots with its British origins (The Guardian's Tamara Drewe by Posy Simmonds, a modern reworking of Thomas Hardy's Far from the Madding Crowd), and an idyllic Dorset setting.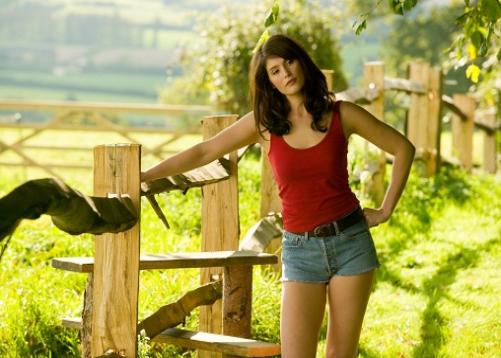 Other highlights included new off-beat comedy Gravytrain¸ the latest release from writer/directors Tim Doiron and April Mullen, who gave us the hugely successful Rock, Paper, Scissors: The Way of the Tosser in 2007. Despite some questionable character names (Harriette Handlescock and Hansel Suppledick spring to mind…) this film is refreshingly cheerful and – a rarity in mainstream comedies – actually funny. Gravytrain is a slapstick, spoof cop movie, with laugh-out-loud performances from leads Doiron and Mullen and a hilarious supporting cast including Saturday Night Live's Tim Meadows. Some films were disappointing, however; the promising beginning of eagerly awaited Beggars of Life soon disintegrated into a slow and sluggish work.
The festival is renowned for the variety of films on offer, and this year was no exception. The vast array of foreign language films was notable; most prominently the highly acclaimed Swedish Millenium Trilogy, which kicked off with The Girl with the Dragon Tattoo. Distinguished French director Jean Becker used the occasion to introduce his newest film, My Afternoons with Margueritte, a gloriously sentimental film which left much of the audience blinking back tears. To give further diversity there was the opportunity to view several independent short films. Happy Face, a haunting 15-minute psychological horror, was a particular highlight in this category. Amnesia, however, a bizarre montage of mobile-phone videos, was a real let-down – narrated by Jo Brand, it was another promising film that resulted in more "what?" than "wow". Nonetheless, such an impressive range of genres and venues on offer the Cambridge Film Festival 2010 has been a great success; bring on Film Fest 2011.
Read more from the Cambridge Film Festival here, including an interview with director Jean Becker.