Incredible efforts are being made, but access issues in theatre persist
Shameera Lin discusses her experience working towards a more inclusive theatre scene in Cambridge, and argues that more can (and should) be done to make it inclusive for all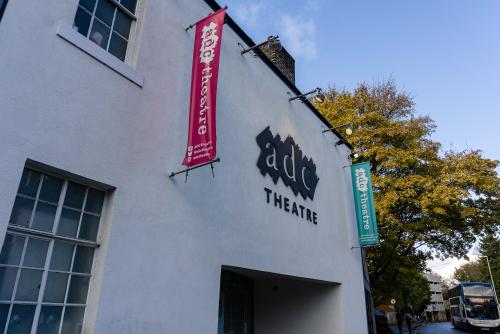 Even as I write this article, I am acutely aware of how one misstep from me could potentially burn bridges. Being the president of a theatre company is never easy; being the president of a theatre company aimed as espousing minority narratives, in the Cambridge theatre scene and beyond, complicates the lengths to which I can go about expressing my views regarding the pervasive access issues that – to put it quite bluntly – plague the scene. However, it is necessary for us to evaluate where we stand, to ensure that discourse receives fair continuity. I will aim to be as constructive and earnest as possible, while acknowledging my positionality and its restrictions.
There has been a recent upsurge in BAME representation on the Cambridge stage, but access issues – be it BAME, LGBTQ+, disability – persist. Recently, I sat on the ADC show selection committee, a panel of six (of which I was the only non-white individual) responsible for programming all ADC and Corpus Playroom shows. This was the first time a society independent from the ADC fold has pushed for systemic change via the pitching panel itself, in that there will now be a BAME individual on every ADC pitching panel.
It was nothing short of a daunting, yet necessary, task to witness and address the myriad access-related issues. Race issues were something I repeatedly had to question in relation to some of the pitches I heard. In one pitch (that I cannot divulge specifics on), the BAME and female sides were referred to as 'novelty' events. As a BAME woman reading English at Cambridge, I have certainly experienced too many situations where I am treated in a tokenistic fashion. However, I did not expect the word 'novelty' to be used by a white person unironically, in relation to people like myself.
"Cambridge theatre is working on their access issues – with rapid progression – but more can be done."
A classist, elitist, white understanding of 'confidence' proved to be a stable criterion that determined, to a shocking extent, the perceived value of a show. In the comedy scene, on the other hand, the quick turnover required to do a Footlights Smoker or just to audition for any regular sketch comedy show is simply ridiculous and inaccessible to individuals with disabilities. I, for one, grapple with anxiety far too frequently to be an active part of the comedy scene because of these structural biases, and I know far too many peers with similar sentiments. Cambridge theatre is not sufficiently welcoming to disabled students, and this is something that we are failing to discuss.
However, I firmly believe that hope remains. In the two years that I've been studying in Cambridge, we have made extraordinary strides in smashing class and racial boundaries. When I was a fresher, there were zero shows programmed on the ADC stage focused on BAME narratives, with the sole exception of Teahouse in 2016. The annual Marlowe BME Shakespeare – which gave myself and many of my fellow BAME thespians a much-needed push to enter the Cambridge theatre scene seriously – was being staged at a fringe venue. Next season, we are programming a record-number of ADC and Corpus Playroom shows geared toward BAME perspectives. BME Shakespeare will be staged as an ADC main show, an unprecedented occurrence.
The Cambridge scene has also seen a surge in the representation of Northern English voices. Bottleneck sold out towards the end of its run this term; The Rise and Fall of Little Voice is being staged as one of eight ADC mainshows next term. Bearing in mind the progress made in such a short timespan, this period in Cambridge theatre is unprecedented – one which will be remembered in years to come.
Adjacent to these developments, the theatre company of which I'm a founding member and president, Bread Theatre and Film Company, have been instrumental in pushing for access. Bread came to life when Ananya Mishra and Suchitra Sebastian, having been involved in a sold-out run of The Djinns of Eidgah at the Corpus Playroom last year, decided that Cambridge theatre's host of access issues – especially that of the BAME community – needed to be challenged actively on an institutional and wider level. After an arduous search, they were then able to secure the wholehearted interest of our first patron, Jason Mellad, an alum of Cambridge whose faith in the cause has given us the power to enact more structural change.
Needless to say, when I was approached to be part of the committee in such an instrumental manner, I knew we would catalyse necessary discourse surrounding Cambridge theatre. Our humble committee of 7 comprises of a wide range of people — we are from different parts of the world, united for a common cause. In discussing our fears and trepidations regarding Cambridge and its seemingly-impenetrable world of privately-educated, confident thespians, we agreed on one thing: BAME productions have helped us gain a sense of comfort from being in this ossified space, where social constructs inherently work against those from our cultural backgrounds.
Bread have also formed crucial collaborations across the University, with the ethos of producing cross-border performance art that places varied minority narratives at the heart of artistic spaces. Starting this month, we will be launching a series of theatre workshops at The Lab, aimed at bridging the gap between Cambridge theatre and those wanting to give theatre a try.
Moving beyond Bread, substantive access initiatives have been made by other theatre societies. Old Vag Club runs consent workshops, providing essential information toward making respect in intimacy – be it on stage or otherwise – a staple part of Cambridge theatre. Stockings are dedicated to supporting female comedy. The Cambridge Footlights now operate on a different administrative structure to its predecessors, opening up membership to applicants rather than allowing committee members to select members without an application process. The ADC are committed to programming a strong variety of shows, and are open to discussions surrounding the issues I've outlined at the start of this article. The Marlowe Society are invested in the continuity of the annual BME Shakespeare. I commend them for actively wanting to interrogate their structural biases, and I believe positive progress will continue being achieved from here on.
Cambridge theatre is working on their access issues – with rapid progression – but more can be done. We need to support each other and ensure that honest discussions are always prioritised over self-preservation. Art, after all, has the power to move hearts and inspire common good.