The Cambridge experience should not be a lucky dip
Emma Turner argues that provisions that profoundly affect the welfare of students should be centralised, not left to luck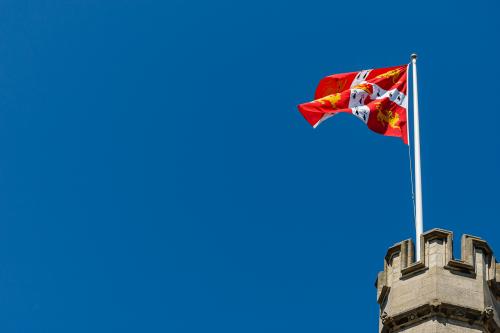 Although almost all applicants to Cambridge will spend some time painstakingly choosing their ideal college, the current-student wisdom prevails that "you'll love whatever college you end up at." This may be true for most — I personally love mine — but even if it one college is just as enjoyable to another, your experience will certainly not be equal.
Disparities between colleges range from trivial to alarming: from where you sleep, eat, and attend tutor meetings to the amount of academic or financial support you can receive, the ease of your access to health resources, the proportion of your student loan you must lose to rent, and even how much of the reading list you can find in the college library.
Recently, in my final year studying Modern and Medieval Languages (MML), I discovered that some students at other colleges receive specialised supervisions on literary criticism. Such specialised supervisions could have saved me hours and hugely improved the quality of my essays over the past few years. These differences can put many students at an academic advantage. This is reflected in students' perception of teaching quality. For instance, according to CUSU's 2018 Big Cambridge Survey, 68% of students at Sidney Sussex said they were 'fully satisfied' with their teaching and learning experiences. At Newnham, this fell to 36% — almost half as many.
"These small disparities, when combined, feed into a greater narrative of inequality and random chance..."
To neglect to level the playing field is a major flaw in the non-centralised college system. Furthermore, it is a serious access issue: students with less cultural capital — who may have had fewer opportunities to engage with seminal texts — are ignored, and, at some colleges, left unsupported.
Other disparities stem predictably from differences in college wealth. Wealthier colleges can offer additional bursaries to lower-income students in addition to the University-centralised Cambridge Bursary. For example, St John's College "Studentships" offers up to £7,100 on top of the standard £3,500 maximum bursary for students on the Cambridge Bursary. This adds up to an annual total of £10,600 for students with a household income of less than £25,000. Poorer colleges simply cannot afford to do the same. Even when such funds are available, getting access to them can prove difficult at certain colleges that are less willing to give away their more limited funds.
However, the differences in wealth between colleges doesn't just influence the amount of bursaries available. It is expressed in the availability of expensive but necessary books in the college library, the quality of common facilities (such as JCR facilities, or free access to a college gym), colleges expecting students to completely vacate their rooms over the vacations to accommodate conference guests, or even the prestige of extravagant May Balls. These small disparities, when combined, feed into a greater narrative of inequality and random chance and make your supposedly universal Cambridge experience much more like a very specific lucky dip.
This is also expressed, perhaps as frustratingly, in accommodation disparities. Some students will spend three years without access to an oven or sometimes even to a hob, while others become culinary masters in spacious kitchens even equipped with functioning dining tables. Some students will pay extortionate amounts in rent despite ongoing Cut The Rent efforts, and the variation in value perception is staggering: while 90% of students at Trinity felt they were getting value for money, only 10% of students at Newnham were satisfied.
This is, of course, another access issue. While lower-income students across the University will receive the same levels of base academic support from the government and the Cambridge Bursary, according to the Big Cambridge Survey, students at Pembroke will pay an average of £113.52 per week while Robinson students pay an average of £171.69. This is a £1,600 discrepancy over the average 28-week rental period. Such huge gaps in accommodation costs are not justifiable, especially when we consider the fact that higher rents do not in any way correlate with colleges that offer greater financial support.
If physical facilities are an inequality problem, then so too are services such as welfare support and counselling. Only 11 undergraduate and postgraduate colleges are involved in the College-Based Counselling scheme run by the wider University Counselling Service (UCS). Perhaps unsurprisingly by now, there are still multiple differences between these 11 services in terms of what they offer (Cognitive Behavioural Therapy and/or counselling) and their availability (one or two days a week). While the number of colleges that have a college counsellor is rising, and some colleges having their own counsellors separate from the UCS, the amount of mental health provision availability is not centralised.
While Cambridge may be making progress in its admissions process, colleges still lack equality. Imbalanced provisions in academic support, funding, and resources, can pose further access barriers for low-income or otherwise disadvantaged students even once they've finally made it to Cambridge. Provisions that profoundly affect the welfare of students (from financial concerns to health-related support) should be centralised — not left to luck.