Regardless of CUSU's stance, we must still ask: Would a second referendum really work?
Lucy Fairweather argues that although it is a tempting prospect here in Cambridge, a second vote on Brexit may not bring the change that is hoped for by its proponents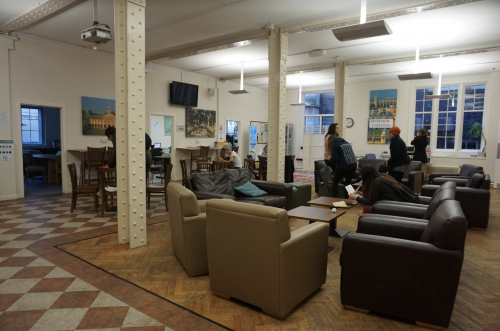 That a recent study by Hope not Hate found the Castle area of Cambridge, covering St John's and its surroundings, to be one of the most liberal in the UK is unsurprising. It is also one the least deprived areas of the country, where economic concerns are uncommon, and registered one of the strongest votes for remain in the country, with 73.8% of those in the City Council district opting not to leave the EU. This is no doubt strongly related to the fact that Cambridge is the most highly-qualified city in the country, with only 4.4% of residents of working age having no formal qualifications, and that has one of the highest average weekly wages at £609.
This week, CUSU council voted to lobby for a 'People's Vote' on the final Brexit deal, following an open letter signed by organisations such as For Our Future's Sake, Our Future Our Choice and Cambridge University Liberal Association. With debate in recent weeks centring around the appropriateness of CUSU weighing in on national, as supposed to specifically student, issues, the debate at CUSU council largely revolved around whether CUSU should take a stance on another referendum. Debate centred far less on whether supporting a People's Vote was the correct approach in the first place.
"Opinion polls have shown relatively little movement since the referendum took place"
Undoubtedly, Brexit would have a large impact on the University and its students. Firstly there is the question of EU students, who currently pay the same fees as British students and who are eligible to receive the Cambridge Bursary and financial support in order to pay fees. The University is also unequivocally international in its outlook, with academic collaborations, research funding and exchange schemes all currently dependent on the EU and its funding. For CUSU to argue as strongly as possible in favour of maintaining these schemes and the rights of around 10% of the students they represent is widely accepted. Whether to support a second referendum as a way of achieving this is far more contentious.
Especially as a large proportion of current Cambridge students were too young to vote in the 2016 referendum, to want to have our voices heard is understandable. The higher education sector is at risk of being heavily impacted in the case of a no-deal Brexit, and future immigration rules places many staff members' careers in jeopardy. I have no doubt that, once again, in the case of a third referendum (1975 was our first EU referendum!) Cambridge would vote heavily to remain. But the rest of the country might be equally stubborn.
Opinion polls have shown relatively little movement since the referendum took place, albeit in the direction of a remain vote. However, campaigners for a 'People's Vote' run a high risk of being told the same thing again, leaving them with little recourse to fight for desired protections. While there is a transition period in place until December 2020, the implications of people rejecting any negotiated deal are unclear - it is not just our Parliament that has to vote through any deal, but the Parliaments of the rest of the EU 27 as well.
It is understandable for CUSU to back a vote on any potential Brexit deal, but we need to be mindful of the its consequences. The Hope not Hate report that identified Cambridge as one of the most liberal areas of the UK also spoke of the emergence of "two Englands", split between areas characterised by Euroscepticism and hostility towards immigration, and "liberal, outward-looking and cosmopolitan areas". The underlying structural problems that have led to the development of this gulf in opinion have changed little since 2016. While demographic changes are likely to now give a small advantage to 'remain', there is little sense of any real shifts in opinion - people attending the recent march in London, for example, on the whole voted overwhelmingly for remain the first time around. I understand completely the logic of those backing a People's Vote, but I worry that it will do little to change the situation, if not deepen the divide between these two Englands.