The importance of forging a space of one's own
Building spaces for marginalised students lends them social support and empowers them politically, says Sophie Zhang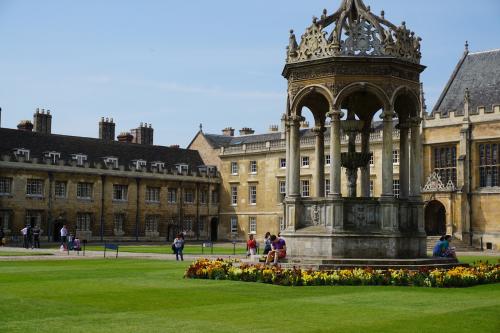 For some people, it is easy to arrive at Cambridge and make it your second home without batting an eyelid. For others, questions of belonging and fitting in are much more complex and nerve-wracking. For students from marginalised backgrounds, be they working class, BME or LGBT+, entering Cambridge brings with it a looming sense of uncertainty about being accepted, and about how you will occupy a space that has not historically been offered to people like you.
In a place where you feel as though this kind of space is not necessarily reserved for you, carving one out for yourself is vital – both in terms of survival and in terms of politics. One example is FLY, the prominent society for women and non-binary people of colour, which has been a base of friendly support, political activism and great creativity during my time here. Societies like this can provide spaces where marginalised individuals can feel at home, in an environment which may appear historically hostile to them.
Varsity introducing: Third SpaceVarsity
When I've tried to talking to counsellors about issues of discrimination and marginalisation, it's always felt like a bet. A coin is flipped, and I am always uncertain whether the outcome will be support and understanding or invalidation of my experiences, and many of my BME and LGBT+ friends have felt similarly unsure. But in spaces like FLY, there is no such fear: there is no gamble to be had. It provides a space where women and non-binary people of colour are free to share, vent and laugh together about their experiences at Cambridge, in a space where they can feel assured about voicing their experiences to an empathetic audience without the fear of being invalidated.
"The vibrancy and boldness of activist and safe spaces in Cambridge means I know I have somewhere to go to ask for change"
These spaces are not only social or conversational. Societies like FLY and FUSE (the society for LGBT+ students of colour) are inherently political in their conception, openly and unashamedly declaring that we are here and you will not erase us. These groups do not just simply exchange rants about Cambridge; they build on each other to understand that our experiences are not singular, but often shared. We learn about the differences and nuances in our experiences as people of colour, and through these conversations we come to understand how we can effect change. Advice is exchanged about how to survive Cambridge; knowledge and theories are taught and debated.
One of the greatest rewards of attending these societies is the provision of a rich basis for learning, creativity and empowerment outside the trappings of conventional and institutional education. In a recent FLY x WomCam panel on intersectionality, I learnt about the ongoing complexities and debates surrounding 'intersectionality' that had been skirted over in my lectures, while previous events had taught me about the difficulties faced by women of colour in the creative industry and opened my eyes to a wealth of poetry which had been left untouched by my school curriculum. Such spaces have opened up so much for me, whether it be in regards to making new friends, exploring my creativity, or delving into political activism.
The fact that Cambridge houses autonomous student organisations is of vital importance. Separation from the University gives student the distance and space to freely discuss what they feel should be scrutinised in our lives as Cambridge students. This was something I found lacking during my years at school. Whether it was poor mental health provisions, discrimination, or unfair rules, I never felt I had anywhere to take my concerns and there was no obvious way to get the institution to change. There was always a silent but suffocating mist of ignorance which created an apolitical existence during my school years: always needing a space, but never being able to claim it. While Cambridge is more bureaucratically complex and more traditional than school ever was, the vibrancy and boldness of activist and safe spaces in Cambridge means I know I have somewhere to go to ask for change. I know I have somewhere to go to for comfort and solidarity.
For someone like me, these spaces of empowerment – alongside initiatives like the CUSU liberation campaigns – are what have made Cambridge survivable, and even enjoyable. They might not have the same prestige as some older, more traditional institutions such as the Cambridge Union, but in their relatively short history they have proven invaluable to countless students in providing a space of one's own.