Don't train youngsters for Oxbridge, teacher argues
Educators in row over the age at which potential applicants should begin Oxbridge preparation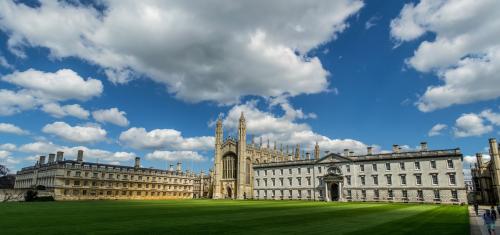 Jenny Brown, headmistress of St Albans High School for Girls, has spoken out against suggestions made by the Oxford Head of Admissions that preparation for entry into selective universities "must happen further down".
Speaking to the Times Education Supplement last month, Samina Khan, Head of Oxford Admissions and a school governor, argued that schools should start preparing students for applications to Oxbridge and other top universities as early as Year 7.
"Let's start in Year 7. Let's start raising aspiration… let's start showing them what they will need to have achieved."
To nurture a talented cohort, she believes that schools should provide opportunities for students to explore their interests from a young age, as well as encourage students to read and articulate their ideas.
"Encourage them to read widely. If they are interested in history, go on visits that inspire them. Get them to start to articulate their thoughts, to talk about their subject, because that's one of the things that will help them in terms of interview practice."
Ms Khan suggests that this would level the playing field in admissions to top universities. As opposed to exclusively training for Oxbridge in upper forms, which tends to favour pupils in educational environments that provide them with sufficient resources to put together a good application, preparing from a young age would mean that pupils are more accustomed to voicing their thoughts and discussing their ideas.
As of now, it is often the case that top universities will reach a "threshold point" where it becomes difficult to select one applicant over the other based on their grades alone. Ms Khan says that universities take into account contextual factors to "compare applicants from different backgrounds".
"To help us to understand their academic potential we use contextual data, which gives us information on any prior attainment. It tells us if they come from a poor performing school, we understand if the grades they have achieved to date have been achieved in quite a challenging environment."
Rebecca Williams, Head of Oxbridge Applications, agrees, believing that having a goal to work towards "makes school easier" for youngsters.
She said: "The more they can think on their feet… that needs to happen earlier and not just a couple of weeks before the interview is due. It drives the passion for the subject and that's really what we are looking for."
Ms Brown, however, says that this heavily academic focus at a young age is "madness". She praised Ms Khan's efforts to try to increase social access as "laudable", but believes that the reason for widening her Year 7 students' horizons and developing their passion for reading should not be driven by the aim of training them for Oxbridge.
"It's great that Oxford advises Year 7s to read… because it will take those readers into wonderlands of great literature, but not because it will shunt them down the rabbit hole to Queens' College, Oxford," she said.
"And, yes, let's follow their instructions to take Year 7s to [visit places] not because it could unlock Caius College's Medical School, but because it could breathe magical new life into rocks and bones.This is the advice we'll be giving Year 7s at the High School: learning is its own destination. It's not about where it will get you. Learn that and you may just find yourself following many of our pupils into one of our top universities someday."
Ms Brown is not the first educator to disagree with Ms Khan's standpoint. Professor Alan Smithers, director of the Centre of Education and Employment Research at the University of Buckingham, said that coaching children from the age of 11 could actually prove to be be counterproductive.
"Certainly, entry to university begins at an early age, but one wonders how useful these comments from Oxford University will be. The risk is that they will act as an encouragement to over-coaching. This will widen the gap between the children who get a lot of support and those who don't."