Hunt: "Corbyn is the leader until he is not"
The former Shadow Education Secretary said "there is no desire out there for David Cameron"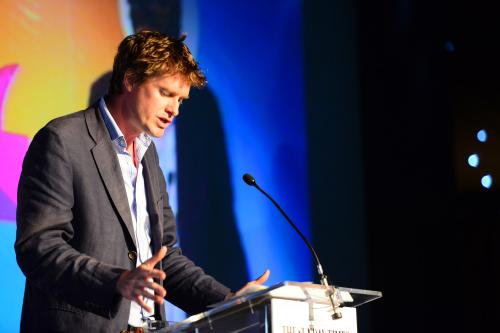 "If we're not clear about what happened and why, we're going to be in trouble."
The Bowett Room at Queens' was overflowing on Monday as students and members of the Cambridge Universities Labour Club, some with anticipation and others scepticism, waited for Tristram Hunt to give a talk entitled 'Principles, Politics and Pathway to Power'.
The former Shadow Education Secretary, one of many ex-shadow cabinet ministers to resign their post upon the election of Jeremy Corbyn as Labour leader, had been invited to give a talk on the topic of Labour's election lost.
Adapted from reports by Jon Cruddas MP, the discussion sought to dissect why Labour lost the election and what obstacles it would need to surmount if it is to win power again.
Cruddas's figures made for bleak reading, as one may imagine following an election defeat on a scale that no one appeared to see coming in May. While the Labour supporters polled in advance of the election held strong views on redistribution and the delivery of public services, the general public cared far less about these issues, instead being more concerned with deficit reduction and what they saw as a welfare system too generous to "people who aren't prepared to work hard".
Hunt also highlighted the gulf between public views on the two party leaders, showing that although Corbyn was believed to be more sincere and principled, Cameron was overwhelmingly preferred as a strong, competent and patriotic leader.
When asked about Corbyn's leadership, Hunt replied that "60 per cent of members voted for Corbyn" and that he "is the leader until he is not".
However, Hunt was keen to emphasise that all is not lost.
As well as highlighting a "strong record in government", including reductions in child and pension poverty as well as a 75 per cent drop in youth unemployment, he also claimed that despite the election loss, there was no love for the current government.
"People are going to be smashed by the government's policies, and we can only help them in government."
"There is no desire out there for David Cameron," he added.
Rejecting the idea that division was a bad thing, Hunt responded to one audience member who wanted to know how to criticise the leadership without being too negative.
"The way you serve the Corbyn leadership is to be as dissenting and creative as possible," he argued, calling for a "period of intellectual renewal".
"My fear is algorithmic politics [where because] everyone shares the same views as you on social media and in your social circles… you become a sect rather than a party."
Ending with a call to arms, Tristram managed to close the event without the tensions or antagonism that has characterised the post-Miliband Labour party.
"You are the top one per cent. The Labour Party is in the shit. It is your job and your responsibility to take leadership going forward."