Dyson investment into Department of Engineering
James Dyson Foundation donates £8 million to go towards the James Dyson Building for Engineering and the Dyson Engineering Design Centre.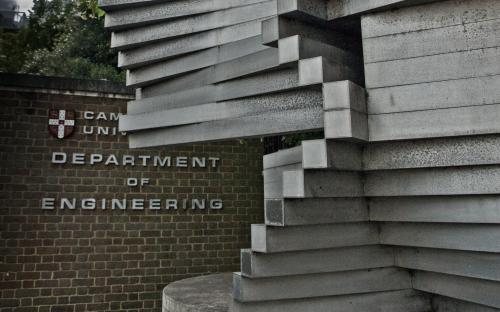 The James Dyson Foundation has recently donated £8 million to the Department of Engineering for the creation of a design and technology hub at the University of Cambridge. This donation is the largest ever gift received by the department.
The donation aims to inspire engineers to develop novel solutions to tackle real-world problems. In a recent interview with The Guardian, Sir James Dyson lamented the lack of technological advancements being made in the UK. With this donation, Dyson is "hopeful that this new space for Britain's best engineers at the University of Cambridge will catalyse great technological breakthroughs that transform how we live." A Dyson funded PhD student agreed, commenting that Dyson's £8 million investment will help with "bridging the gap between academia and industry, as well as providing potential for spin-outs into Cambridge's rapidly expanding start-up scene and improving the international competitiveness of British engineering."
A significant amount of the funds will go towards a new four-storey building, the James Dyson Building for Engineering, which will house postgraduate research students and support the novel research being undertaken at the department. The new building will be bridge-linked to the current buildings for access to the world-class aerodynamic wind tunnels and acoustic laboratory facilities.
The donation will also go towards the development of the Dyson Engineering Design Centre, due to open in 2015, which will provide research space for over 1,200 engineers. The Design Centre will be equipped with 3D printers, scanners, lasers, and machining equipment to help undergraduates and postgraduates undertake research and design projects, while the open-plan layout of the Centre will help to encourage collaborative efforts between students.
In support of the recent donation, Dame Ann Dowling, head of the Department of Engineering said: "Academic rigour must meet with practical invention. The Dyson Engineering Design Centre and the James Dyson Building for Engineering bridge the gap, encouraging engineers to apply their minds to creatively experiment and try new things."