Lib Dems re-select Huppert as Labour set their eyes on Cambridge
As Labour launches plan to target Cambridge, Rachel Parris analyses incumbent Julian Huppert's support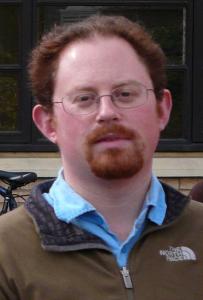 Liberal Democrats have unanimously selected incumbent MP Julian Huppert to stand again in Cambridge for the 2015 general election. Elected in 2010 with a majority of 6,792, Huppert rapidly achieved recognition, being named most impressive new Lib Dem MP in 2011 by popular activist blog Lib Dem Voice. However, widespread resentment towards the Liberal Democrats nationally raises uncertainty about a second term for Huppert, as Labour name Cambridge as one of 106 seats they will target at the next election. 
Described by a source at the BBC as "earnest", Huppert stands out from the average MP: aged just 34, he comes from a science background and gained a PhD in Biochemistry at Trinity College in 2005. With over 9,000 followers, he is a presence on Twitter and is a strong advocate of science and technology in parliament. Having grown up and studied in Cambridge where he also previously served as a county councillor, his popularity may be linked to his close connections within the constituency. 
An active approach to parliament has certainly gained him supporters: last year he spoke in 61 debates in the Commons, well above the average for MPs, and has campaigned nationally and locally on a variety of issues, ranging from the scrapping of the Trident nuclear defence system to a bill aiming to protect independent shops and pubs in Cambridge. 
Asked what he would attribute his popularity to, Huppert said: "I have always put Cambridge first and have stuck to my principles. In Parliament I stand up for our city and make our government realise the importance of Cambridge and the need to invest here."
This determination has earned him a reputation as an occasional rebel. While he did support the scrapping of the education maintenance allowance, Huppert refused to toe the party line on the decision to increase tuition fees, and most recently voted against the proposed one per cent cap on benefit increases, one of only four Liberal Democrat MPs to do so. 
Despite his advantage as an incumbent, the question remains as to what extent he will suffer from the widespread distrust of his party as a whole. Daniel Zeichner, selected as Labour's candidate for Cambridge last July, believes Huppert's fate is closely linked to that of his party. When questioned on the prospect of a second term, he told Varsity: "I speak to many students and people in both universities who are very unhappy with Julian."
"Julian had absolutely no mandate from Cambridge voters to support a Conservative government. I don't think that either Julian or the Lib Dems will be forgiven for a considerable time". 
An Observer/Opinium poll conducted in December found that only 8 per cent of voters intend to vote Lib Dem at the next general election. This figure puts the party 7 points behind UKIP, suggesting that Zeichner's prediction may not be unfounded. In fact, in the Police & Crime Commissioner elections of November 2012, both Labour and the Conservatives gained a considerably higher proportion of the vote than the Lib Dem candidate. The Lib Dems trailed Ed Miliband's party in the city of Cambridge with just over half the votes taken by Labour's candidate.
Electoral Calculus, a website compiling polling data, predicts only a 10.2 per cent chance of victory for Huppert in the next election. The Cambridge Student Liberal Democrats remain optimistic, however. "Julian has been a strong, independently minded and distinctly liberal voice for Cambridge", claimed CSLD's Rory Ellwood. "While the national situation for the party is far from ideal, Julian's popularity locally is holding up, and I'm confident his success will continue." 
Only 2015 will truly tell how successfully Julian Huppert has weathered the storm of Liberal Democrat unpopularity.