St John's sells over £3 million of arms shares
Since 2008, St John's have sold their shares in arms company GKN which used to make up 1.1% of their £335.4m investment portfolio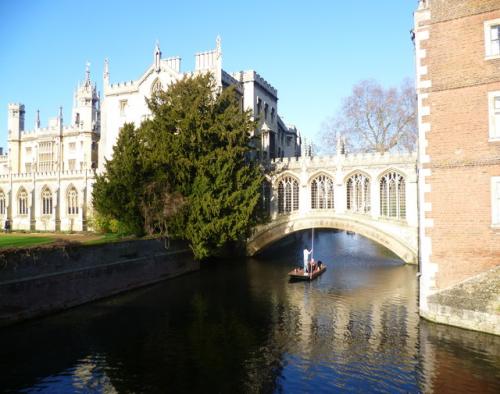 St John's College has sold £3,824,000 of shares in UK-based aerospace company GKN. Senior Bursar Chris Ewbank revealed to Varsity that "the last investment report I have is for 30 September 2012 and at that date we had no GKN shares."
In 2008, John's had an investment portfolio of £335.4m, with the shares representing 1.1% of this total. GKN is an automotive and aerospace company, which is involved with the manufacture of commercial and defence aircraft.
Through Freedom of Information requests by Campaign Against Arms Trade (CAAT), statistics for 2008 have been assembled for each college. Across the University, £4,063,721 was invested in GKN, £776,403 in Rolls Royce, and £845,990 in BAE Systems, the latter being one of the world's largest military contractors. Additionally, the University accepted a £75,000 sponsorship from GKN in 2009 to fund the GKN Chair of Mechanical Engineering.
In addition to colleges investing in the arms trade, the industry provides funding for the University. Using CAAT-analysed statistics, The Huffington Post UK reported in August that in the years 2008-11 the University received £13,743,200, composed of £4,197,000 from direct government funding (The Ministry of Defence) and £9,548,200 from private companies.
In a ranking of funds given to UK universities, the figures place Cambridge second in the country with over four million pounds more than Oxford. A spokesperson for Oxford University told The Huffington Post:
"The University does not accept funding from organisations whose activities would be illegal under UK and international laws" and "only enters into funding contracts with companies that abide by relevant UK and international obligations in the area of arms manufacturing."
The universities that comprise the Russell Group benefited from at least £83m of funds from arms manufacturers over three years. A spokesperson for the Russell Group said: "Like all world-class universities Russell Group institutions collaborate with a number of public and private sector companies on a wide range of leading research projects, including in the defence sector. All our universities have robust systems in place to ensure any partnerships are appropriate." A Cambridge spokesperson had nothing to add to this statement. 
In addition to funding from the arms industry, the reputability of donations from unknown sources has been questioned. The Today Programme reported on 5 November that the University and College Union, which represents academic staff, is calling for an inquiry into international donations. There are fears that regimes with questionable human rights records are buying legitimacy by donating to prestigious institutions.
It was reported by Varsity in February that the Universtiy had accepted a £3.7m donation from the Chong Hua Educational Foundation. The nature of the foundation was only clarified following speculation that the foundation may have been linked with the Chinese government.
Robin Simcox, research fellow at the Henry Jackson Foundation, told the BBC: "It is impossible to say how much money is coming in… there is so little transparency in it". With universities moving away from direct public funding and seeking investment and sponsorship to plug the gap, investment portfolios are sure to provide an increasingly useful arm of a college's finances.