Sainsbury wins Chancellor election
Lord Sainsbury of Turville has been elected as the next Chancellor of the University of Cambridge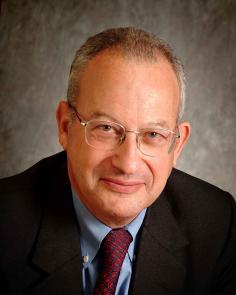 Lord Sainsbury of Turville has been elected as the next Chancellor of the University of Cambridge, it has been announced.
On hearing of his success, Lord Sainsbury said: "I am delighted and honoured to have been elected as the next Chancellor of Cambridge University, and would like to thank all those who have supported me, and the other candidates who have made this such a friendly election.
"I am particularly pleased that  the election did not turn into a battle between the arts and humanities and science, or between political parties, and I look forward to championing the University in its entirety at home and abroad in the years ahead."
Turnout for the election appears to have been low with just 2.5% of those eligible to vote turning up.
Of the 5558 valid votes cast, 2893 voted for Lord Sainsbury, giving him 52% of the votes.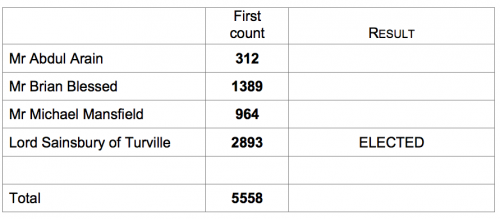 Brian Blessed came second, with 1389 votes, followed by Michael Mansfield with 964 votes. Abdul Arain gained 312 votes.
Returning officer Dr Jonathan Nicholls spoke to Varsity during Saturday's voting. He said that it was "a very good turnout" and that the queue had been "continuous".
He added that he was "delighted" with the amount of excitement for what was "an historic occasion for the University".