Daniel Zeichner re-elected as Labour holds Cambridge
Labour saw a margin of victory of nearly 10,000 votes in Cambridge, as it faces a heavy defeat nationally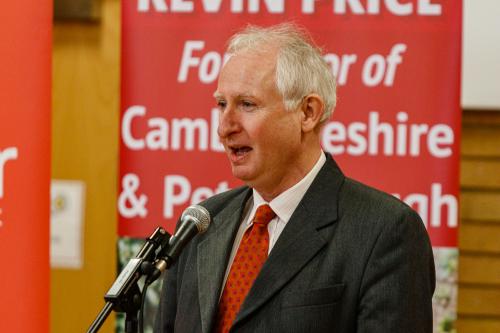 Daniel Zeichner has been re-elected as MP for Cambridge this morning with 25,776 votes, capturing 48% of the total voting share.
Labour's margin of 9,639 votes today is smaller than in 2017, when Zeichner received 29,032 votes, for 52% of the total share.
Liberal Democratic candidate Rod Cantrill came second this morning with 16,137 votes, a 30% share and slight bump of 0.7% for the Lib Dems since June 2017. Cambridge had a turnout of 67.4%, down slightly from a 71.2% turnout two years ago.
Zeicher's expected success comes amid significant gains across the country for the Conservative Party. Exit polls predict a gain of around 76 seats, and Labour losses of about 65, which would bring Boris Johnson to 10 Downing Street.
Speaking at the vote count in Cambridge, Zeichner said that the Labour leadership "must take responsibility" for its performance in the general election.
In Cambridge, the candidate for the Conservative Party, Russell Perrin, received 8,342 votes, capturing 15.5% of the vote. The Green Party candidate received 4% of total votes, and the Brexit Party, 1.9%.
Zeichner's success in Cambridge reflects a trend across the UK in this election of Labour holding or gaining strong Remain seats, while losing in constituencies which voted to leave the European Union. In 2016, 74% of Cambridge voted to remain.
Today's Cambridge results were also consistent with Varsity's general election poll, where 62.8% of university members who said they were voting in Cambridge planned to vote Labour.