University launches new anonymous reporting system for postgraduates
"It's good that the University is listening to graduate students on this issue, but more still needs to be done to create a cultural change", said the Vice-President of the Graduate Union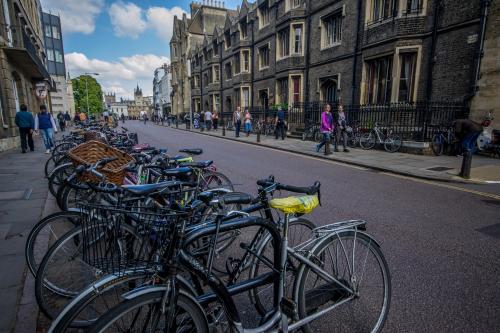 The University is piloting a new complaints programme which will enable postgraduate students to raise any concerns about their experiences in Cambridge anonymously.
This new programme will be piloted for six months, and postgraduate students will be given the opportunity to raise concerns anonymously, either through their College Tutor or directly to the Office for Student Conduct, Complaints and Appeals (OSCCA).
In emails to postgraduate students, the University acknowledged that it can often be difficult for postgraduate students, particularly PhD students, to raise concerns due to their particularly close relationships with supervisors. Postgraduate students often rely on a small number of individual staff members for future career opportunities and may therefore be discouraged from submitting formal complaints due to concerns about potentially disrupting valuable academic networks.
Explaining the new anonymous reporting system, Head of OSCCA, Sarah d'Ambrumenil, said that "concerns will be raised with appropriate senior members of the University or Department who will be able to choose what action is most appropriate".
D'Ambrumenil told Varsity that it's recognised university-wide that the pilot intends "to test whether a process such as this one enables students to raise concerns". It is hoped that this will allow "the University to better understand the challenges that students are facing and be able to act in response to them."
The new programme will be reviewed after six months, and any permanent procedures will rely on the success of this pilot. At this time, OSCCA remain unsure about "whether students will feel comfortable using this process", and explain, therefore, that its existence after the six month pilot will depend on how it is used over the course of the trial period.
As the existing Student Complaints Procedure requires students to identify themselves, formal investigations will not be initiated following any complaints lodged solely under the new anonymous reporting programme. D'Ambrumenil explained that, for a formal investigation to be launched, the person who is subject of the complaint must "be able to fully respond to the complaint" and, as OSCCA told Varsity, "it is unlikely that they could do this without knowing the full circumstances of the complaint and those people involved".
This new system has been welcomed by the Graduate Union, which launched a 'Graduate Rights Campaign' last year. The campaign sought to introduce clearer conflict navigation strategies for graduate students, and to promote changes in the PhD supervision culture at Cambridge.
Speaking about the new pilot programme, Vice President of the Graduate Union, Mrittunjoy Guha Majumdar, who is leading the Graduate Rights campaign, said: "It's good that the University is listening to graduate students on this issue, but more still needs to be done to create a cultural change".