Multiple EU citizens turned away at polls in Cambridge despite registering to vote
EU citizens claimed they were not clearly informed they had to fill out a second form in order to vote in today's EU elections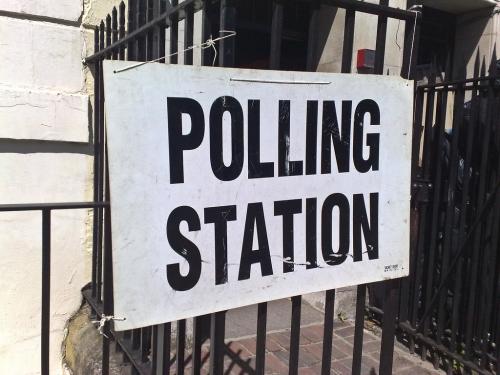 Varsity has spoken to a number of EU citizens who were unable to vote at polling stations in Cambridge today. The problems come as #deniedmyvote trends across the UK on Twitter, with many EU citizens claiming they have been turned away from voting.
EU citizens living in the UK are eligible to register to vote in either the UK or their home country for the EU Parliamentary Elections. However to vote in the UK there is a two step process for EU citizens, with voters asked to register on the electoral register and then fill out a seperate form declaring that they will be voting only in the UK and not also in their home country. Both of these forms had to have been received by the City Council by the 7th of May.
This same process occurs across the EU. However, EU citizens in the UK have complained that they were not clearly informed that they had to fill out a separate form, with a number claiming they were turned away at Cambridge polling stations.
Luísa Soares, an English student at Lucy Cavendish College from Portugal, said she was unable to vote this morning at Castle Street Methodist Church. Soares told Varsity that while she saw her name on the register, it had been crossed out. "The guy there basically told me it was my fault for not sending the form in", she said.
A lecturer in Architecture and Urbanism at Cambridge University, Nicholas Simcik Arese, also arrived to find his name crossed out at the Methodist Church. Arese, an Italian citizen who has lived in the UK since 2008, explained that both he and his partner had been unable to vote. Tanya Tix, a masters student at Anglia Ruskin from Germany, was unable to vote after going to the Romsey Mill polling station.
All complained that they had not been clearly informed that there was a secondary form that needed to be filled out. Tix said: "The joke is I never was notified that there is a form. I did wonder why it was so easy, but I didn't give it much thought cause my week was super busy as it was, I was glad I got it sorted." Arese also argued that it should have made it clear in the original form when they signed up.
The City Council said: "We wrote to or emailed 11,493 registered EU citizens on 15 April to notify them about the separate registration process for the EU election, reminding them to complete the necessary registration form before 7 May. This year, 1,825 out of 11,493 registered EU citizens completed the separate form to register to vote from Cambridge."
They also clarified that the 305 EU citizens who registered between the 16th of April and 7th May were "sent the separate form to them by email or post." The form could be returned by post, or scanned and emailed.
However, Soares said that she had received nothing from the Council since registering. She explained that she checks her pigeonhole "often because it's just by the front door of the building I live in" and that she checked the spam folder of her email for any correspondence she might have missed.
Tix also claims she did not hear anything from the Council about the form and called them on Monday to check if she was registered. She claims that despite telling the operator that she was from the EU at the start of the conversation, she was told everything was okay and that she could vote by just telling the polling station her name and address.
Arese said that when he phoned the Council today after being unable to vote, they "seemed to admit not being able to send it out in time, saying that if I wanted to vote I should have registered to several weeks before the actual deadline."
Soares has made a formal complaint but was told that it would only be addressed after the election and so whatever the outcome she will be unable to vote today.
In recent days some campaigners have argued that the government should allow EU citizens to sign this additional form at the polling station, accusing them of government of widespread "disenfranchisement".
All the people Varsity spoke to shared their anger at being unable to vote and for it not having been made clearer that the form was necessary well before the deadline to register. Soares said, "There's no doubt in my mind that this is voter suppression. The government has purposefully made it as difficult as possible for EU citizens to cast their votes." Meanwhile Arese said, "It all strikes me as a textbook case of voter suppression".
The Council said, "Anyone who completed their voter registration by 7 May and who is experiencing problems voting today should contact us on 01223 457048 and we will help. Anyone who missed the registration deadline, which was set by government, will not be able to vote in this election."
Polls are open until 10pm tonight.
Updated 23 May at 19.16: This article was updated after receiving additional comment from the City Council.