European Parliament Elections: the candidates explain why students should vote
Brexit, climate change and protesting the state of politics were a few of the reasons cited by candidates running in tomorrow's elections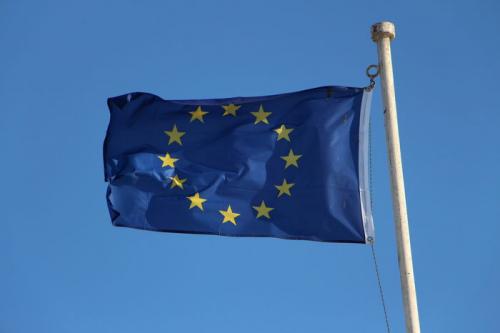 "[The European elections] are about shaping our country, and indeed our continent, into the future and as younger people – younger than the average elector – that's a reason why these elections concern university students," says Jeremy Caddick, Dean of Emmanuel College and Green Party candidate in tomorrow's European Parliament elections.
European Parliament elections are tomorrow – but, as Britain's departure from the EU has been set for October, the election may seem to be just a pointless exercise. Voter engagement with European elections has tended to be notoriously low – the UK has averaged between 32-36%, (with general election turnouts never being lower than 57%), and in some other countries it has been far worse.
Varsity reached out to candidates running in the East of England election, the constituency in which Cambridge is located, and asked why students should vote – and support their party – in the upcoming elections.
Change UK candidate Neil Carmichael, argued at last week's elections hustings in Cambridge, that tomorrow's vote provides an "opportunity to express your desire" for a preferred Brexit option.
The candidates' positions on Brexit are perhaps predictable: Richard Tice, of the Brexit Party, told Varsity that his party is "the only serious party devoted to upholding the British public's 2016 referendum vote", whilst UKIP candidate Stuart Agnew told Varsity that "UKIP supports an immediate Brexit moving to WTO trading terms." Conservative candidate Tom McLaren said at hustings that his party is committed to delivering on the Leave result of 2016.
There are fundamental issues within the EU's jurisdiction that are currently highly politically relevant
Labour's Alvin Shum stated that his party was "exhausted about Brexit" but declared his personal support for a second referendum, as did the Liberal Democrat, Green and Change UK candidates. Neither Brexit itself nor the option of a second referendum is within the jurisdiction of the European Parliament (although it will vote on a final withdrawal agreement) – but it seems likely that the vote Thursday will be used for this purpose.
Liberal Democrat Lucy Nethsingha told Varsity that, having spoken to numerous voters, "the anger with Labour and Conservatives" concerning Brexit is "incredible".
Green candidate Caddick, however, rejected the notion that this election is a "proxy referendum", arguing "that's not the question being put to people." He said he believes that "a lot of the voting choices are about a pretty widespread disillusionment with the political system generally and the main parties in particular."
Although Brexit has placed the European elections under a spotlight, the candidates admit that the role of the European Parliament has not been well-understood. Caddick said: "There's a joke about how disengaged people are from the European Parliament that if you know who your MEP is, you probably are the MEP!". Change UK candidate Carmichael noted that "too few people understand how [the European Parliament] works"
This distance is perhaps explained in part by the fact that voters are asked to vote not for individual candidates but for parties, not by local constituencies but in large groupings (like 'the East') which may encompass enormous demographic variation.
EU directives on plugs and sockets may not engender passionate debate in the UK, but there are fundamental issues within the EU's jurisdiction that are currently highly politically relevant.
Even in the first few months, there is important work to be done for MEPs
Environmental questions are among these. Caddick cited "a huge rise in concern for environmental issues – school strikes, Extinction Rebellion, the declaration of a climate emergency" as a reason to vote Green. Liberal Democrat Nethsingha described climate change as "the most urgent" of the "massive issues facing our country". Conservative candidate Geoffrey van Orden emphasised environmental issues in a statement to Varsity, citing Conservative investments in clean energy, and argued that science and innovation funding "for all current research projects funded through EU streams will be guaranteed by government."
By contrast, UKIP candidate Agnew dismissed concerns over man-made emissions of CO2 contributing to climate change, describing it as "bogus science" in a statement to Varsity, despite the scientific consensus to the contrary.
Another relevant issue facing the EU is that of refugees. At the hustings, all the parties expressed concern for this matter and a desire to, as Conservative candidate McLaren put it "do what is best for those people." Liberal Democrat Nethsingha was "ashamed" of Britain's record on refugees and wished to take in more, while UKIP's Agnew preferred the option of helping to build "really good refugee camps" in the refugees' countries of origin.
Attila Csordas, the sole independent candidate in the East of England election, is standing on health issues, arguing in his manifesto that "the health of the planet and the economy should be backed up by robust individual health."
The MEPs elected tomorrow will take up their seats on 2nd July, when the next session of the EU Parliament opens, although it is uncertain how long they will hold them. Even in the first few months, there is important work to be done for MEPs, including the election of the next President of the European Commission, who will play an important role in the future negotiation of the Brexit process. Choosing MEPs will also have an impact on the EU Parliament's political groupings.
Regardless of when Britain leave the EU, the candidates are clear that the elections will still have mattered. For Nethsingha, it is the first EU election in her memory that is "actually about Europe". The implications of the ballot for both individual parties and the Brexit process cannot be understated – whether votes are cast on the basis of domestic issues or pan-European ones, in protest or in support of a particular party.