CUSU Council votes to support abortion law reform in Northern Ireland
Members of CUSU Council voted in favour of a motion to support abortion law reform in Northern Ireland in the last Council meeting of term.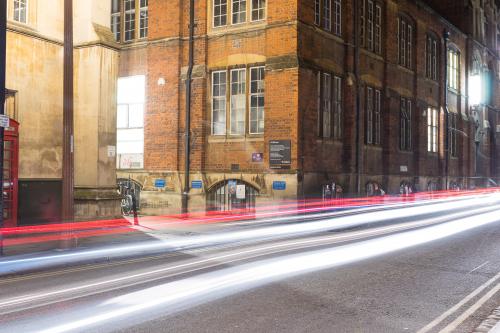 The motion called on CUSU's Welfare and Rights Officer and Women's Officer to campaign for the decriminalisation of abortion throughout the UK, focusing on the current inaccessibility of abortion in Northern Ireland.
The vote means that CUSU will support the Abortion Support Network (ASN) and other organisations providing support to individuals who cannot access abortion services in their local area, as well as the NUS-USI's "Trust Us" Campaign for the decriminalisation of abortion in Northern Ireland.
Speaking in favour of the motion CUSU Women's Officer noted that "it's very important that we show solidarity with our sisters in Ireland".
The motion noted that Northern Ireland is currently the only country in the UK where abortion is still illegal, with a maximum sentence of life in prison. Exceptions can be made when there is a risk to the life to the life, physical wellbeing, or mental health of the pregnant person.
In a poll carried out in Northern Ireland in October 2018, 65% of respondents believed that having an abortion should not be a crime.
The motion was supported by Alliance for Choice, an activist organisation campaigning for abortion rights in Northern Ireland, as well as the London-Irish Abortion Rights Campaign, which campaigns for access to free, safe, and legal abortion across Ireland and Northern Ireland.
Last year, the CUSU Women's Campaign gave seven Irish students grants of up to £110 to travel to vote in Ireland's historic abortion referendum. The funding was only available to students who intended to vote 'yes' to repealing the 8th Amendment of the Irish Constitution. Ultimately, 66.4% of voters voted to repeal the Amendment.