WomCam offers Irish students bursaries to fly home for abortion referendum
The funds come from the NUS Women's Campaign, providing up to £110 for nine students who will vote "yes" to repealing the ban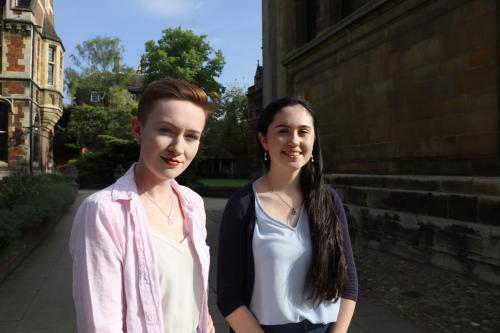 The CUSU Women's Campaign has opened up nine spots on a bursary programme to help Irish students fly back to vote in Ireland's historic abortion referendum on Friday 25th May. Seven of the spots have been taken up so far.
Each grant is worth up to £110, and is only available to students who intend to vote 'yes' to repealing the 8th Amendment of the Irish Constitution. The amendment recognises 'the right to life of the unborn', and effectively bans abortion except in cases where the life of a pregnant woman is put at risk.
The referendum falls at an inconvenient time for Cambridge students, being in the middle of exams for some, and the revision period for most.
Students from the Republic of Ireland currently studying in England are not given a postal vote, which Eimear Ní Chathail, a third year Classics student at Magdalene, called "incredibly unfair", as many Irish students "intend to return to Ireland after studying abroad, and will be directly affected by the outcome of the elections and referenda that occur now."
Ní Chathail is flying home to vote, and said in a WomCam statement: "Irish women have had, are having, and will continue to have abortions. We cannot continue to 'export our problem' or force women to have abortions clandestinely."
Undergraduate students from the Republic of Ireland are outnumbered by those from Northern Ireland, which has similar restrictions on abortions. 45 students were accepted to Cambridge from Northern Ireland in 2017, as compared to 12 from the Republic of Ireland. Northern Irish students do not have a referendum they can vote in – however, this does not mean Northern Irish students at Cambridge have been absent from campaigning efforts.
Helen Jennings, a second year law student at Pembroke from Northern Ireland, said she campaigns "for Repeal, to make Ireland a place where young people don't grow up with pregnancy as their greatest fear."
CUSU Women's Officer Lola Olufemi spoke on the bursaries, noting: "Womcam has always and will always support the right to free, safe and legal abortion on demand as part of a wider reproductive justice framework." She added that "people will always have crisis," and no matter the outcome of the referendum "it is important to support those who must travel to England in order to access abortion."