Cambridge University Labour Club disaffiliates from Labour Party student wing
The Club criticised Labour Students for "deeply undemocratic" recent elections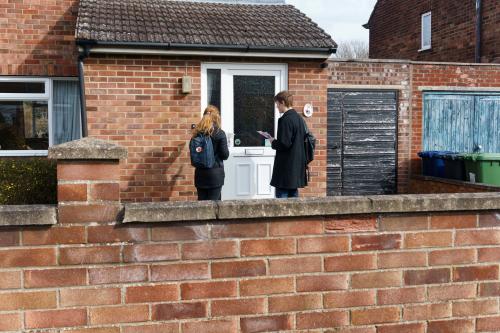 The Cambridge Universities Labour Club (CULC) voted last week to disaffiliate from Labour Students, the autonomous student wing of the Labour Party, citing "anti-democratic conduct and failure to represent Labour student members."
In an open letter to the Labour Students National Committee, CULC spokespeople gave notice of the disaffiliation, and stated that members had "resolved overwhelmingly to rescind affiliation, on the grounds that the elections of the incoming national chair and 2019-20 committee were deeply undemocratic."
In a statement to Varsity, CULC said that the "vote was near unanimous in favour of disaffiliation." On the subject of the recent election, they claimed that "the electorate has been artificially limited to guarantee majorities for the clique who have been perpetually in power within the organisation."
Labour Students has been contacted for comment.
An article published in February by Cherwell, the Oxford student newspaper, on the disaffiliation of the Oxford University Labour Club from Labour students reported that "one-third of university Labour clubs have been disaffiliated since last year," while a statement from Glasgow University Labour Club noted that "while the [national committee] chased up the affiliation of some members, only clubs who supported the Labour Students Left slate in Scotland were uncontacted," leaving them disenfranchised.
In their open later, CULC wrote that in "a movement of 20,000 Labour students, only 500 were permitted to have any say" – with the decision at its National Conference this year not to implement a 'One Member, One Vote' system – which they claimed led to 'e-gerrymandering'.
They went on to say that "attempts were made to limit the participation of members from the political mainstream of the party, in order to artificially assure the dominance of a deeply unpopular political minority."
CULC called on "those Labour clubs who remain affiliated to leave, and in doing so extend their solidarity to clubs – particularly those in the North of England and Scotland – who have, for years, been systematically disenfranchised by the national organisation."
In a statement posted on their website in February, Labour Students said that "to clarify any concerns, no club has been barred from affiliating, no member at an affiliated club barred from voting, and no member barred from being a candidate or delegate, provided the requirements, emailed to chairs and/or members, were met."
In further comment to Varsity, CULC stated that "policy consequences... are evident in Labour Students' continued support for tuition fees" – which the open letter labelled as "diametrically opposed to the actual politics of Labour's student membership."
CULC is the most recent student Labour club to disaffiliate – following those at Oxford, Queen Mary, Southampton, Aberystwyth, Royal Holloway, Kent, Imperial College London, Nottingham Trent, and Sussex universities, as reported by Cherwell.
The article was updated to include a statement from Labour Student's website