Kurdish Society leads condemnation of MENAF invitation of Turkish ambassador
The open letter says that hosting a representative from a country that stifles democracy and human rights "by no means matches the ethical responsibility of the University"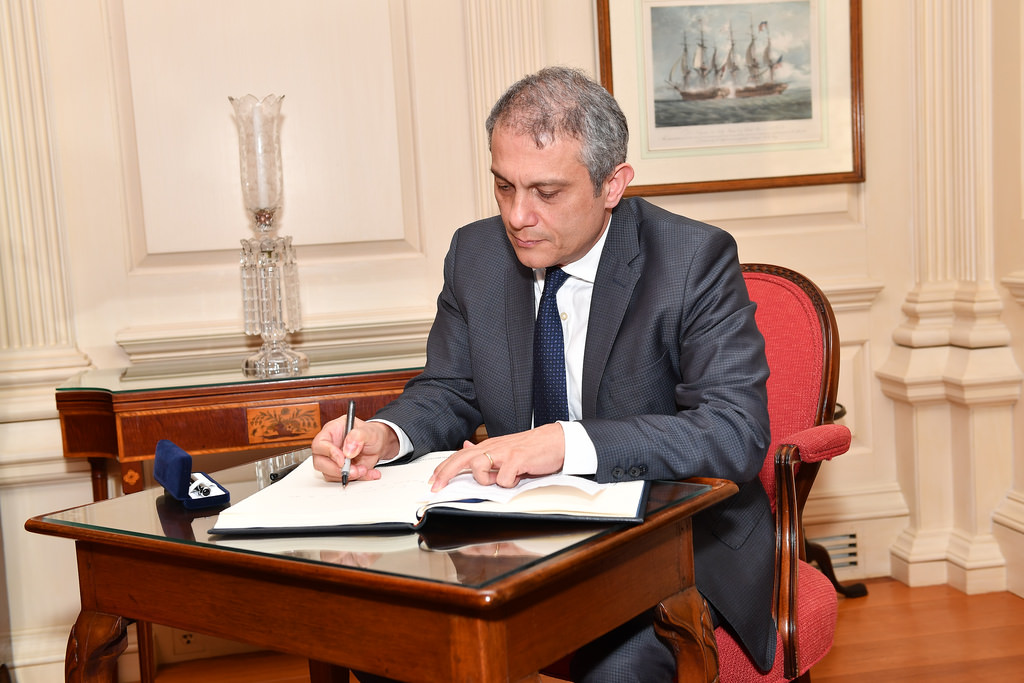 The Cambridge University Kurdish Society has released an open letter criticising the Cambridge Middle East and North Africa Forum's (MENAF) decision to invite Turkish Ambassador to the UK Ümit Yalçın for a reception.
The open letter has been jointly signed by seven other societies including the CUSU Disabled Students', LGBT+, and BME Campaigns, Cambridge University Palestine Society and Cambridge UCU. Nearly 50 members of the University also signed the letter, including a number of students and academics.
The letter emphasised that the invitation of Ambassador Yalçın has "direct welfare implications" to members of the University and residents with ties to the region, and that Cambridge has a "historical and ethical responsibility to academics in Turkey, who are under imminent risk of persecution", as well as other groups targeted based on their ethnicity.
It also stressed that "human right abuses cannot be a part of freedom of speech, nor are they debatable issues with representatives of authoritarian regimes".
CUSU Disabled Students' Officer Emrys Travis told Varsity in a comment that the Campaign signed the open letter in particular because of the relevance of potential welfare issues highlighted to disabled students.
They also commented that the Disabled Students' Campaign "is also committed to international and intersectional solidarity with disabled populations worldwide, many of whom are victims of war and other state and military violence of all kinds". Adding the campaign's signature to the open letter was "in line with that ethos of active solidarity".
The MENAF Committee told Varsity that they have hosted several events critical of the Turkish government in relation to Kurds in Turkey and Syria, including a visit by the Kurdish High Representative to the UK two years ago, and that this event is "an ideal opportunity for University members to explore and interrogate a pro-government perspective".
Turkey has been long accused of systemic violation of human rights towards civil society. A March 2017 UN Human Rights Office report pointed to the killing of around 2,000 people in the context of security operations in South-East Turkey, with the mass displacement of 355,000 residents, mainly of Kurdish origin.
Its offensive in the Afrin region of Syria was also controversial, in its displacement of 167,000 people due to clashes between Turkish forces and Kurdish militia, according to a 2018 UN report.
The Committee to Protect Journalists listed Turkey as "the world's worst jailer of journalists" last year. An Amnesty report released last February reported that its clampdown on freedom of expression is likely to continue as the state of emergency continues after a failed coup in 2016.
MENAF committee members said that the forum was started "as a response to the notion that a select group can act as the collective arbiter of gag-orders on certain speaker and ideas", and that they will continue to host speakers from diverse ideological backgrounds. They noted that over a hundred people have signed up to their event.
Updated, January 18th 2019: This article was edited to include the comment from CUSU Disabled Students' Campaign.