Brunch Briefing – Week 6: Exposed investments, overseas fees, and toilet humour
This week saw college investments exposed, financial struggles revealed, and one college being rickrolled in the best way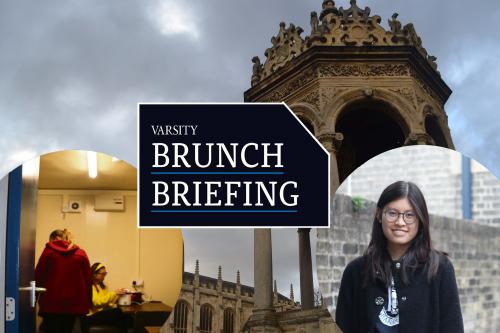 Key Stories from this week:
Varsity and Cherwell investigate college investments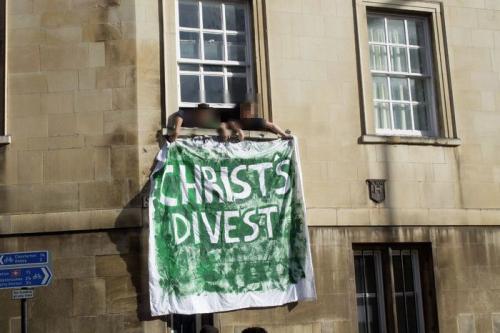 Varsity teamed up with the Oxford paper Cherwell this week to reveal that seven Cambridge colleges have holdings totally £20.7m in corporations engaged in oil and gas exploration, production, and refining. Out of the 45 colleges that responded to Freedom of Information requests, Trinity College, Cambridge, held the largest investments these companies. Together, the seven Cambridge colleges with holdings in the fossil fuels industry have invested £4.6m in total in Royal Dutch Shell, £2.4m in ExxonMobil, £1.6m in BP, and £1.5m in Chevron.  Nine colleges, out the 20 who responded, hold investments in offshore funds, in which Queens' was found to have the greatest holdings. In light of these revelations, the Cambridge Zero Carbon Society performed a banner drop yesterday morning across eleven colleges, calling on them to divest from fossil fuel companies.
Colleges give big money to arms companies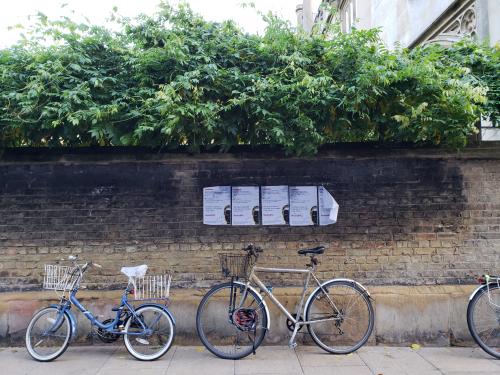 Another Varsity investigation this week showed that 5 of the 20 colleges who responded to Freedom of Information requests hold investments in the arms industry. Emmanuel College, who have the largest investments, have money in two arms companies: Airbus SE and United Technology. Darwin College holds the largest investments in the British arms company BAE systems. Demilitarise Cambridge have called on colleges to divest from these companies, and on Friday morning posters appeared around town using the hashtag #notmyBAE to call on the University to sever its links with BAE systems.
International students face severe financial struggles
Varsity spoke this week to international students who face financial difficulty whilst studying at the University. Many have to take out loans to afford their course and college fees, which are significantly higher than they are for home and EU students. Yue Pan, chair of iCUSU, says she knows students whose families have used their "houses as collateral" to pay the fees. Others were receiving scholarships from private companies or the governments of their home countries, often with conditions such as having to work for the company after graduating. The amount of financial aid available to international students varies greatly between colleges, with scholarships often being poorly publicised. As well as this, international students face extra application fees, such as £150 to be interviewed abroad, and the cost of a mandatory English language test.
Zero Carbon disrupt Shell event
The Cambridge Zero Carbon society forced the Royal Dutch Shell annual lecture to be relocated to another venue after 19 members gained access to the event. They proceeded to display banners and deliver speeches, causing the event to be shut down. 16 members of Zero Carbon had applied for tickets, although only one individual was allocated one, despite there being empty seats at the lecture theatre. The protestors said that they were acting "in solidarity with the Ogoni people", and discussed issues such as the fact that less than 10 percent of Shell's funds are invested in renewables.
On the lighter side…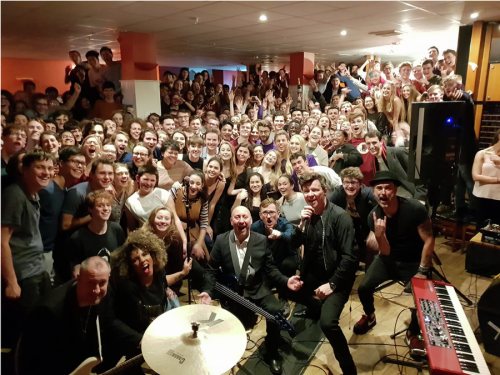 Rick Astley rocks King's
The hugely celebrated singer Rick Astley performed an impromptu gig at King's College on Tuesday, organised by the college's student union. King's students were treated to a wide range of covers spanning every decade since the 1960's, and, of course, his smash hit "Never Gonna Give You Up."
Spoons declared amongst best toilets in the UK
Cambridge's very own pub, The Regal, AKA Spoons, was given a platinum rating by inspectors in the 2018 Loo of the Year Award, an accolade given only to the most "exceptional toilets." The toilets were judged on categories including décor, cleanliness, and maintenance. The Loo of the Year Awards 2018 managing director, Mike Bone, said that "the toilets at The Regal have been designed and fitted out to a very high standard and are both clean and well maintained."
Cantabs get election fever
Several hundreds of Cantabs spent Tuesday night in the Union to watch the results of the US midterm elections, which saw the Democrats take control of the House for the first time in 8 years. Most students reportedly supported the Democrats, with large celebrations being seen as it appeared that Democrat Beto O'Rourke would beat Ted Cruz to the Senate seat in Texas, although this eventually was not the case.