Trinity Master Gregory Winter wins Nobel Prize in Chemistry
Sir Gregory Winter, who is to step down as master next year, was awarded the prize for his work alongside two other scientists on developing proteins using directed evolution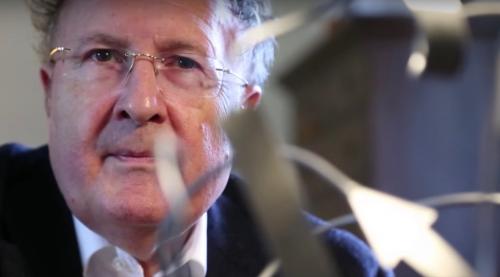 Trinity College Master Sir Gregory Winter has been awarded the 2018 Nobel Prize for Chemistry alongside scientists Frances Arnold and George Smith.
The Nobel Laureates were recognised for their work producing enzymes and antibodies using Darwinian principles of evolution.
Winter, who has been Master of Trinity College since 2012, is a genetic engineer with a background in researching human therapeutic antibodies at the Centre for Protein Engineering at Cambridge and the Medical Research Council's (MRC) Laboratory of Molecular Biology where he is currently Research Leader Emeritus.
He studied Natural Sciences and completed his PhD research on an amino acid sequence at the University of Cambridge.
Winter has also founded three biotechnology companies in Cambridge, a city which has seen a surge in its number of science and technology firms in recent decades.
Winter was jointly awarded half of the prize with George Smith, while Arnold – the fifth woman to win a chemistry Nobel in the award's history – was awarded the other half of the prize.
Winter was recognised for his work directing the evolution of antibodies in order to produce new pharmaceuticals, using a method developed by Smith known as "phage display" of infecting bacteria using a virus.
Arnold's work involved the development of enzymes in environmentally-conscious manufacturing of pharmaceuticals, as well as the production of renewable fuels.
The Royal Swedish Academy of Sciences recognised the Nobel Laureates for "harnessing the power of evolution" in test tubes, using the principles of "genetic change and selection... to develop proteins that solve mankind's chemical problems".
The academy said, "we are in the early days of directed evolution's revolution which, in many different ways, is bringing and will bring the greatest benefit to humankind."