Labour candidate wins Petersfield council seat in by-election
Kelley Green won by 12 points in the election called after the previous Labour councillor resigned over a policy allowing transgender women to access council-owned facilities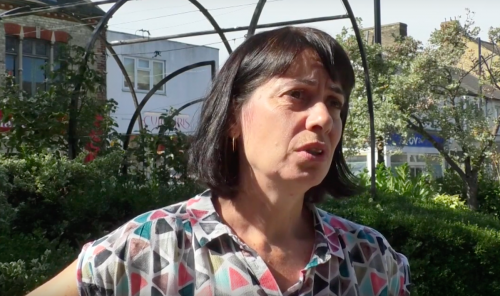 Labour retained their Petersfield Cambridge City Council seat in yesterday's by-election, which was prompted by the controversial resignation of former Labour councillor Ann Sinnott.
The Labour candidate, Kelley Green, won 48% of yesterday's vote, securely beating the other candidates. Liberal Democrat candidate Sarah Brown took second place, with 36%, while the Greens and Conservatives trailed behind, gaining  9% and 6% of the vote respectively.
The by-election did, however, see a reduced Labour majority. In Petersfield's council election earlier this year, Labour councillor Sinnott was re-elected with a majority of 58%, while Brown came second with just 20%.
Want to join Varsity's news team?
Try your hand at student journalism. Applications are now open for Varsity Senior News Correspondents in Michaelmas term
The by-election saw 1,822 votes cast, representing a smaller turnout than in the council elections which took place earlier this year where 2,155 Petersfield residents voted. The local elections in May had seen voters swing five points toward the Liberal Democrats from Labour in Petersfield, the ward for Hughes Hall.
Kelly Green, the winning candidate, is a former landscape architect and town planner who previously stood unsuccessfully as a City Council candidate in Chesterton in 2017, losing to Liberal Democrat Councillor Ian Manning. She has campaigned on a variety of issues in Cambridge, seeking better community facilities, bus services and NHS facilities, and she runs the Cambridge Farmers Outlet, a small local business.
The by-election has maintained Labour's control over Cambridge City Council. Currently, the Labour Party hold a majority, with 26 seats, while the Liberal Democrats have 14, and the Green Party and an Independent candidate each hold a single seat.
Cambridge Universities Labour Club (CULC) Co-chairs Alistair Hyde and Katie Clark said that they were "delighted" at the by-election results. They added, "Labour has the policies that will ensure the best outcomes for the residents of Petersfield and across the rest of Cambridge and the election of another Labour councillor is another step towards this."
This by-election was caused by the resignation of Labour councillor Ann Sinnott, who resigned last month in protest of a policy allowing self-defining transgender people to access council-owned women's facilities. Her actions were criticised by CUSU LGBT+ campaign, CULC, and the Cambridge Green Party, among others.
The policy in question stated that "transgender people will not be excluded from gender-appropriate sex/single-sex segregated facilities."
It was first proposed in 2010 by Liberal Democrat Sarah Brown, who lost her seat to Sinnott in 2014 and sought unsuccessfully to regain it in yesterday's by-election.