Cambridge councillor resigns in protest of policy for transgender women to access women's bathrooms
CUSU LGBT+ condemned Ann Sinnott's opposition to transgender women access to women's facilities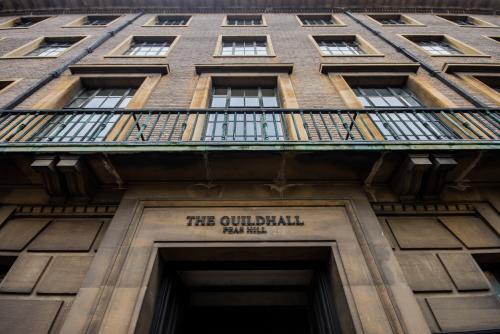 Ann Sinnott, a Labour Party Cambridge city councillor, has resigned in protest against a policy allowing self-defining transgender people to access council-owned women's facilities.
Sinnott resigned on Monday over the policy, which was first proposed in 2010 by Sarah Brown, a transgender Liberal Democrat councillor who lost her seat to Sinnott in 2014. 
The policy, which applies exclusively to property owned by the council, states that "transgender people will not be excluded from gender-appropriate sex/single-sex segregated facilities".
---
Got a story for us?
Seen something you think Varsity should be talking about? Contact our News team at news@varsity.co.uk.
---
Sinnott told The Times that Cambridge council was acting in "dereliction of the law", claiming that the abolition of single-sex facilities "at a stroke" goes against the 2010 Equality Act.
Sinnott's resignation was prompted in part by concerns regarding the policy's wording. The Labour councillor claimed that "transgender" is an "umbrella term" allowing "infinitely higher numbers" of people to access to all-female facilities.
Sinnott suggested the term "gender reassignment" be used instead, with this being a characteristic protected under equality law, referring exclusively to those either undergoing or planning to undergo gender reassignment surgery.
The CUSU LGBT+ Campaign has disputed Sinnott's claim that the policy violates the 2010 Equality Act, arguing that the Act is "literally a legal protection for many different minorities, including trans people". They added that the difference in wording "does not open up women's spaces to anyone other than those who should already be there".
A petition with over 12,000 signatures has been circulated recently, calling on the UK government to amend the law to allow people to self-identify as men or women.
A spokesperson for CUSU LGBT+ criticised Sinnott's stated desire to ensure female-only spaces, saying: "there is no opening up of female-only space, because female toilets are still only open to female people", adding, "people who self-identify as women are women."
They also disputed the councillor's claim that her stance was "pro-woman", saying: "Sinnott cannot claim that she is fighting for women's rights if she does not protect the rights of trans women."
Justifying her opposition to the policy, Sinnott claimed that women are "socialised to put others first, to be nice, to not make a fuss", adding that women "also fear for their safety".
The Cambridge Universities Labour Club (CULC) released a statement criticising the response from Lewis Herbert, the Labour leader of Cambridge city council, and calling "on the council to voice their support for the trans community". CULC said of Herbert that his "stating that Sinnott is contributing to women's equality whilst undermining the rights of trans women is completely unacceptable". 
They added: "Sinnott cannot claim that she is fighting for women's rights if she does not protect the rights of trans women, who themselves experience misogyny and suffer under patriarchy".
Cambridge's Green Party has also published a statement critical of Sinnott's stance, saying that "the discourteous exclusion of transgender residents and visitors from gender appropriate facilities" was "not the answer" to residents feeling "uncomfortable".
Sinnott's decision to resign over this matter coincides with a government inquiry into the enforcement of the Equality Act, and the recent petition which calls on the UK government to "consult with women on proposals to enshrine 'gender identity' in law".