WomCam condemns pro-life speaker event
The event seeks to challenge the "overwhelming and accepted narrative" of a woman's right to choose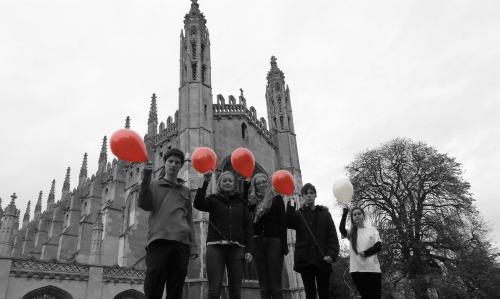 CUSU Women's Campaign have issued a statement condemning an event this evening called "Can I be anti-abortion and pro-choice?", organised by Cambridge Students for Life (CSFL).
The Women's Campaign describe the event's focus as "both meaningless and oxymoronic". Specifically targeting the title of the controversial event, they wrote: "We believe that being 'pro-choice' is not about your personal stance on abortion, it is about safeguarding and extending abortion rights for others."
The event, set to take place later tonight, will feature crisis pregnancy counsellor and founder Restore and Rebuild, a post-abortion ministry, Jonathan Jeffes. Author of two books on the subject of abortion, Jeffes regularly speaks at churches across the UK.
In their statement, the Women's Campaign criticised the approach of post-abortion ministries, writing that they "find it important to speak out when pro-life organisations attempt [to] conceal their objectives in doing this behind concerns of the 'mental health' of those who seek abortions."
Cambridge Students for Life is a student-run organisation which, according to their website, seeks to "promote a culture of life by informing students on pro-life issues". This is not the first time they have clashed with CUSU Women's Campaign, having previously been accused of adopting an "aggressive" approach at the Freshers Fair in 2014.
In their description of the event on Facebook, Cambridge Students for Life wrote that, "like Brexit, abortion seems to be a very polarising issue", claiming that in tonight's seminar guest speaker Jonathan Jeffes "will challenge conventional thinking by looking at abortion from the perspective of women and men who experience abortion themselves."
Cambridge Students for Life said that Jeffes' message is that "individuals who have experienced abortion and need help afterwards, should be helped, listened to and that their stories should not be silenced by a society that would often rather ignore these difficult, but real consequences."
This controversial event comes ahead of Ireland's upcoming referendum on whether to repeal the 8th Amendment, which states that a mother and unborn child have equal rights to survival, thereby rendering all abortion illegal except in the case of a life-threatening pregnancy.
According to a UK Department of Health report, in 2016 alone 3,265 women travelled from Ireland to the UK in order to receive legal abortion, while the Coalition to Repeal the 8th Amendment estimate that hundreds more risked danger and up to 14 years imprisonment through taking abortion pills at home. Writing in their statement about the estimated 10 people who travel from Ireland each day to seek legal healthcare, the Women's Campaign said, "This is not an ideological playground - this is about people's lives."
Updated 1:05pm, 1st May 2018: This article was updated to include comment from the Cambridge Students for Life.