Trinity Hall Crescents call for reevaluation of Cambridge's drinking societies
The now-disbanded group made its first public apology today, calling for drinking societies across the University to reflect on themselves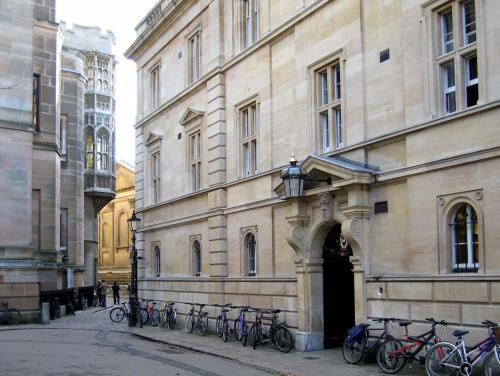 In the latest in a series of developments which has led to the disbanding of Trinity Hall's all-male drinking society, the Crescents, the group has pushed for a reevaluation of the rest of Cambridge's all-male drinking societies.
The society made a public apology today following video footage posted anonymously on Monday to the Grudgebridge Facebook page. The video revealed a Trinity Hall student speaking at a Crescents Caesarian Sunday event, mocking "inclusivity" as "the single biggest problem facing the Crescents in the modern age".
In an email sent to all students and fellows of Trinity Hall, members described their experience of the past week: "It has given us an opportunity to reflect on whether the culture accompanying all-male drinking societies has any place in the life of a modern and inclusive university. We have concluded that it does not", referring to the group's decision to disband this Wednesday.
The Crescents then called on Cambridge's other drinking societies to reflect: "we would urge other drinking societies to have the same difficult conversations we have been having in the past few days."
The Crescents' call for introspection comes amid heightened scrutiny of the University's drinking societies. Earlier today, Grudgebridge announced it is now dedicated solely to exposing the parts of drinking societies across Cambridge which exhibit "Patronising or antisocial behaviour, expressions by any member of classist/racist/transphobic/misogynistic/homophobic views (this includes implicit), behaviour on swaps, disrespect towards women and sexual assault, [and] violence", as well as "the general perception you have of a drinking society you are aware of or had contact with."
In their apology, the former members of the Crescents described their behaviour in the video: "instead of condemning the contents of the speech during or immediately after, we sat there and did nothing. For this we are truly ashamed and we apologise unreservedly."
They added: "We can only offer our apologies again and understand that going forward the responsibility is ours, as individuals, to rebuild trust and relationships with the College community. We know that our actions will speak louder than words."