Former vice-chancellor to be awarded honorary doctorate
Sir Leszek Borysiewicz, who served as vice-chancellor between 2010 and 2017, will receive a his honorary degree at a ceremony later this year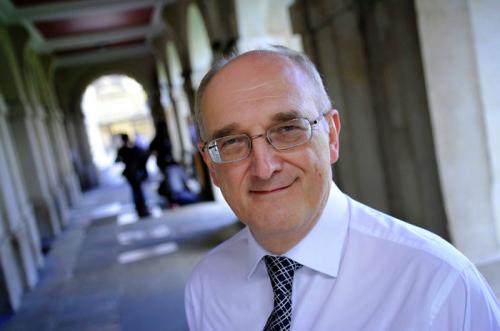 Sir Leszek Borysiewicz, the University's former vice-chancellor, is set to receive an honorary doctorate for his "contribution through academic leadership and to collegiate Cambridge" later this year following approval by the Honorary Degree Committee last month.
Borysiewicz, who served in the role between 2010 and 2017, is a fellow of Wolfson College, an honorary fellow of Wolfson, St Edmund's, and Homerton colleges, and currently the Chair of Cancer Research UK, having held the position since November 2016.
In a statement, the University cited Borysiewicz's "distinguished and successful career as a physician, clinical researcher, public servant and charity leader" including "leadership roles in organisations such as the Wellcome Trust and the Medical Research Council" as well as his own work on viral immunology and vaccines as reasons behind the decision.
The statement went on to note that Borysiewicz's work, which included Europe's first trial of a vaccine for human papillomavirus to treat cervical cancer, displayed his commitment to "tackling some of the key health issues facing humanity."
During his time as vice-chancellor, Borysiewicz was outspoken in his opposition to Brexit and his support of continued rights for EU migrants, especially those at the University.
Borysiewicz's degree will be conferred on 20 June along with seven other honorary doctorates including those to physiologist Dame Frances Ashcroft, political scientist and historian Ira Katznelson, and Nobel Laureate Venkatraman Ramakrishnan.