Two in five students nationwide experience sexual misconduct from staff, report finds
A report produced by the NUS and the 1752 Group called for an urgent review of reporting and disciplinary procedures in higher education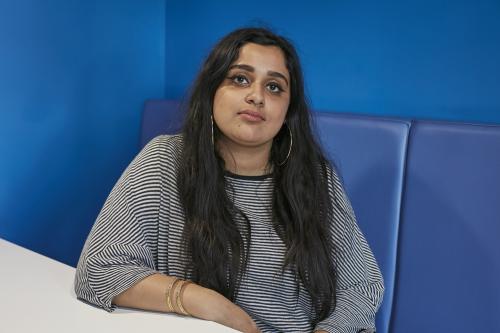 A National Union of Students (NUS) report released today outlined an "urgent need for action" on staff-student sexual misconduct, claiming that the "UK is not currently a safe environment for many students".
The report, conducted by the NUS and the 1752 Group, a lobbying organisation focused on sexual harassment in higher education, found that two in five respondents who were current students had experienced at least one instance of sexualised behaviour from staff, while one in eight had been touched in a way that made them feel uncomfortable. 30% reported a staff member making sexualised remarks or jokes.
The responses indicated that women were more likely to experience sexual misconduct. 15.6% of women reported being touched by a staff member in a way that made them uncomfortable, compared to 7% of men.
LGBT and postgraduate women were also disproportionately affected. 22.9% of gay, queer, and bisexual women, and 20% of postgraduate women, had experienced being touched in a way that made them uncomfortable.
Experiencing sexual misconduct also had a significant negative impact on students. 20% of women reported losing confidence in themselves, with just under a fifth experiencing mental health problems as a result of the sexual misconduct. 16% reported avoiding going to certain parts of campus, and 13% felt unable to fulfil work roles at their institution.
The report called for an "urgent review" into current reporting and disciplinary processes, finding that staff sexual misconduct was "dealt with inappropriately and inadequately at the institutional level".
Hareem Ghani, NUS women's officer, said that "the significance of these findings cannot be underestimated" and hoped they would "prompt swift action from higher education institutions".
The report also called for there to be 'more clarity around appropriate professional boundaries' between staff and students. 80% of respondents felt uncomfortable with staff having sexual or romantic relationships with students; whilst 43% reported being uncomfortable with a member of staff getting drunk with students.
Fewer than one in ten respondents (9.6%) who experienced staff sexual misconduct reported this to their institution. Of those respondents who did, 90% felt let down by the response to their case with half of respondents believing that the institution had denied their experience or made reporting difficult.
In Cambridge, steps have been taken by the University to address this issue. In 2017, the University of Cambridge created its first student-staff relationship policy as part of its 'Breaking the Silence' campaign. The policy discouraged intimate relations of any kind between students and members of staff, "particularly where there is a real or perceived conflict of interest". Last December, a Trinity Hall fellow was excluded following an investigation into allegations of sexual misconduct against female students.
Commenting on today's report CUSU women's officer, Lola Olufemi said that "the results of the survey are not a shock to us", noting that women and non-binary students have "consistently drawn attention to the ways that the close, personalised nature of study at Cambridge fosters a culture of sexual violence and entitlement".
Olufemi cautioned that whilst the staff-student relationship policy was "a step in the right direction", it "is not nearly enough". She said that "cases of staff-student relationships are rarely addressed in ways that empower survivors but instead reinforce shame and blame".
"If we are to tackle staff-student misconduct, we have to take a nuanced approach to how power complicates the relationship between a student and their professor or lecturer. Individual faculties and departments must reaffirm their commitment to tackling staff-student misconduct and improve faculty procedures."