Magdalene agrees to Kitchen Fixed Charge freeze
College bursars have also promised to ensure rent increases stay at below-inflation levels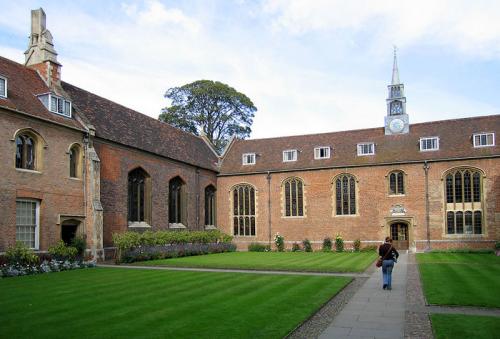 Cambridge Cut the Rent has claimed major victory at Magdalene, where it says college bursars have made significant concessions on accommodation charges.
Magdalene bursars have agreed to freeze its Kitchen Fixed Charge for the next two years, and has promised to keep rent increases at below-inflation levels. The changes remain to be passed through the college governing body. 
The college is also considering a proposal by Magdalene JCR to have a £50 rebate on its Kitchen Fixed Charge to be used in its hall, cafeteria, or college bar.
Magdalene students currently pay an average weekly rate of £141.34 in rent and fixed charges, with rents having increased at an average annual rate of 6.47% in the last five years.
The concessions follow a petition by Magdalene's Cut the Rent campaign signed by 171 students, which demanded "material improvements in accommodation conditions". The petition called for a 20% cut in rent and a 25% cut in the Kitchen Fixed Charge. Magdalene currently charges students £190.44 per term as a Kitchen Fixed Charge, as well as £3.25 per week to cover "internet and infrastructure".
Shannon Bernard Healey, coordinator of umbrella group Cambridge Cut the Rent, said that the announcement indicated that "Magdalene is the latest college to buckle under student pressure".
Speaking to Varsity, Magdalene Senior Bursar Steven Morris did not confirm the changes, as "the College has not yet formally decided upon charges" for next year, but remarked that the College is "actively considering its current charging structure for students", noting "in particular, the kitchen fixed charge and how it can ease the financial burden on our students". He said that any measures that have been discussed with students will be raised with the College's Governing Body.
Cut the Rent campaigns were also launched at Girton and Trinity Hall this week. A recent survey circulated amongst the Trinity Hall student body found 33.6% of 110 respondents said that the price of rent at Trinity Hall "significantly affects" their "ability to pay for other necessities, such as food and transport", and that 36.4% said that they have "experienced anxiety, stress, or hardships due to financial pressures".
A spokesperson for Trinity Hall Cut the Rent said in response to the survey results: "If Trinity Hall administration cared at all about providing quality education, cultivating student welfare, and improving access, the College would cut rent prices immediately".
Trinity Hall's Cut the Rent campaign has launched a petition to students, listing the following demands:
A 20% reduction in rent prices across the board
"Provide at least 75% affordable accommodation in line with Shelter UK's recommendation", which states that the proportion of income spent on rent be less than or equal to 35%
A "more transparent and democratic" system for rent negotiation
An increase in the financial support available at Trinity Hall
A recent Varsity investigation revealed vast disparities in college rent costs, with both Girton and Trinity Hall students paying above-average weekly rents and charges of £160 and £159.15, respectively. Girton students are also required to pay for 37 weeks a year – for an average termly rent of £1973.33 – meaning that it is the most unavoidably expensive college on an annual basis.
As well as Magdalene, Girton, and Trinity Hall, Cambridge Cut the Rent already has active campaigns in Murray Edwards, Newnham, Downing and Robinson. The announcement regarding proposed changes to Magdalene prices follows an announcement by the Robinson College Student Association (RCSA) last month that the College is set to agree to amendments which increase the range and availability of affordable accommodation.