Selwyn mourns porter's passing
The college flew its flag at half-mast on Wednesday in remembrance of porter Andrew Bennett.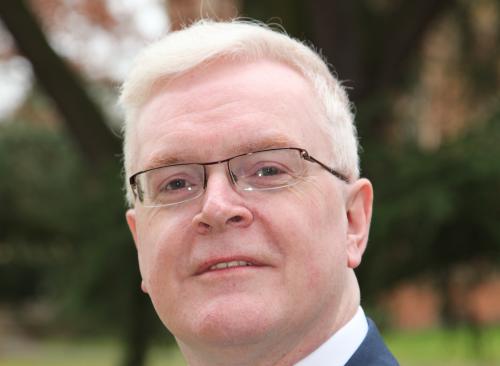 Andrew Bennett, a porter at Selwyn college, passed away earlier this week following a long illness. The college flew its flag at half-mast on Wednesday to mark his passing.
In a Facebook post, Selwyn College described Bennett's "cheerful presence in the Lodge; his professionalism; and, of course, his love for Cambridge United FC. We will miss him".
In addition to being a porter at Selwyn, Mr Bennett was the Cambridge United FC Club Historian. The Club characterised Bennett as "a kind and fiercely loyal man who devoted a large portion of his life to the football club".
Bennett used to compile databases on history and statistics of the Cambridge United team. He was in the process of writing a five-part series of a definitive history of Cambridge United entitled 'Celery & Coconuts', having completed the first two volumes.
Master of Selwyn College, Roger Mosey, told Varsity: "Andrew was an absolute professional as a porter, and he was particularly cheerful and kind. He loved talking to students, staff and Fellows – and, judging by their response to his death, they hugely valued him in return.
"He was a great fan of Cambridge United FC, and all of us in the college were delighted when he started publishing his history of the club. We express our sincere condolences to his family and friends - and we will miss him very much."
A former colleague of Bennett's, Andrew Flather, described Bennett's demeanor as "friendly, helpful, and cheerful".
Keir Baker, a former student at Selwyn, also tweeted in response to the news: "Andrew was a lovely man: always smiling and joking and happy to help you out. Whether it was 9am, 1pm, or 4am, he always managed to make getting locked out of your room a more pleasurable event".