Could you be Varsity's next Social Media Editor?
With 92 per cent of companies now using social media, prospective employees who know their stuff online are becoming more and more desirable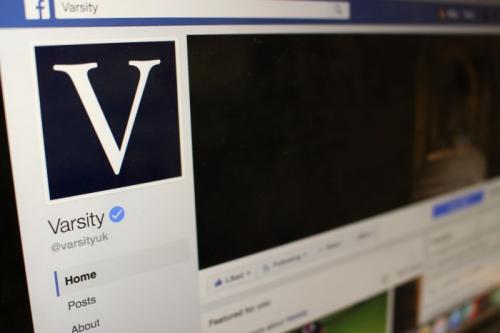 Know your Facebook from your Twitter? Like the prospect of immersing yourself in analytics? Want the opportunity to play a key role in expanding Varsity's online reach? Apply to be our Social Media Editor!
Social media skills are becoming increasingly important to employers, and Varsity is a great place to learn the tricks of the trade.
You'll be given responsibility from day one, and join a fantastic team of young journalists. We have regular socials, and have great stash, too.
To apply, send the following to applications@varsity.co.uk:
● Your full name, subject and college
● Details of any academic commitments you have this term
● Commitments to societies/activities other than Varsity during the term
● 200 words on why you should get the role – this is your opportunity to tell us about any relevant experience you might have, although experience is not necessary
● A note on which of our social media streams – Facebook, Twitter, Instagram – you feel most proficient in
● A critique of Varsity's current social media presence, including ideas for how you would improve it (500 words)
The deadline is 5pm, Wednesday 17th January 2018.
Email any questions to editor@varsity.co.uk.
Good luck!