CUCA chastises Daisy Eyre over Toby Young comments
Cambridge's Conservative Association accused Eyre of offering a "partisan critique" of the widely-criticised Office for Students appointee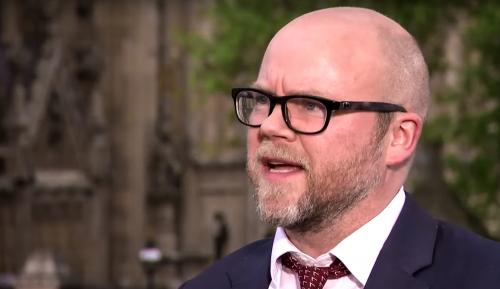 Cambridge University Conservative Association (CUCA) has taken a shot at CUSU president Daisy Eyre after she denounced the writer Toby Young's appointment to a new government university regulator, saying that the student union "should prioritise improving their own operations so that it works better for all students at our university".
In a statement, CUCA said it "is disappointed in CUSU's partisan critique of Toby Young in response to his appointment to the Office for Students", adding that Young "has been a passionate and capable campaigner in education".
Responding to CUCA, Eyre said she was "proud to have stood up for students", and that "opposing bigotry goes beyond party politics".
It follows comments Eyre made yesterday, in which she said "Mr Young has shown himself to be ableist, classist and sexist and therefore cannot represent the diverse range of university students."
There has been a furore over the past three days following Young's appointment as a board member of the Office for Students (OfS), the government's new higher education regulator. Critics have labelled Young as unsuitable for the role because of his attitudes towards women, working-class people and the disabled. They have cited numerous lewd tweets about women Young posted, and a 1988 book in which he said male working-class students at the University of Oxford were "universally unattractive". Young has deleted around 48,000 tweets in the past two days.
The Department for Education had to correct its initial announcement of Young's appointment, after inaccurately stating he had held a teaching post at Cambridge. The appointment has been criticised widely across social media and by the National Union of Students (NUS), Labour, and the University and College Union.
Boris Johnson, the foreign secretary, took to Twitter to defend Young – whose work at the OfS will be closely tied to Johnson's younger brother, Jo Johnson, the universities minister – calling him the "Ideal man for job". Young is associate editor at The Spectator, which Boris Johnson previously edited.
---
Got a story for us?
Seen something you think Varsity should be talking about? Contact our News team at news@varsity.co.uk.
---
Defending Young, CUCA said the writer and free school guru "has plenty of insight at his disposal from working with state schools that do not regularly send pupils to Oxbridge", citing his experience as director of the New Schools Network charity, which facilitates the creation of state-funded free schools, and as a commissioner of the renowned Fulbright scholars program.
"While one may disagree with Mr Young's views on education, the Association does not think it is wise nor productive for CUSU to participate in the politically motivated campaign against him," CUCA said. "Instead, CUSU should prioritise improving their own operations so that it works better for all students at our university."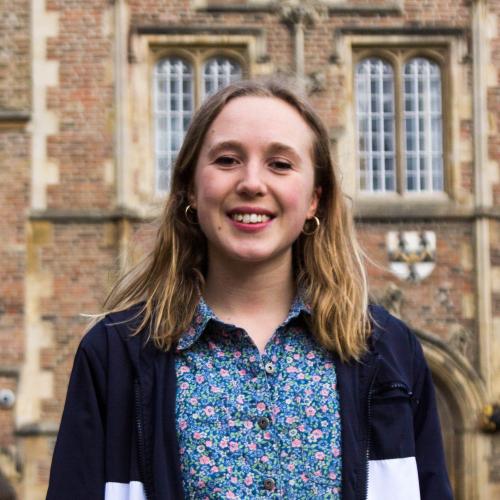 In response, Eyre told Varsity: "I am proud to have stood up for students, in the small sphere in which I am able, to criticise the appointment of Toby Young to a body which is supposed to defend students' interests."
She added: "While I am deeply sceptical that Toby Young's experience in education is sufficient to merit this role in the OfS, my concerns about his appointment are not based on his 'views on education', as CUCA suggest, but on the clear evidence of his homophobia, ableism, sexism and classism. For me, these are not simply 'views' but deeply harmful positions which sincerely undermine his ability to represent students. Far from being partisan, I believe that opposing bigotry goes beyond party politics. Opposing the involvement in the OfS of figures who have displayed discriminatory views is my responsibility as a student leader."
"The OfS is supposed to represent students," she said "and yet has appointed a totally inappropriate and worrying figure to the board in the form of Toby Young, passing over the NUS despite the fact that it represents students. No wonder that instead of focusing on what students need, the OfS seems to be concentrating its attentions on criticizing student activism."
CUCA occasionally involves itself in student union politics, including endorsing Jack Drury, a rival candidate to Eyre, during last year's elections, and backing the campaign for Cambridge to disaffiliate from the NUS in 2016.
CUCA told Varsity: "CUSU should have the interests of all Cambridge students at heart, but unfortunately they have, time and time again, ostracised a huge portion of the student body with their political agenda. The Association feels it is not appropriate for CUSU to engage in such political activism."