Students relaunch media content warning platform with new website
Established in April by Cambridge student Rose Payne, consent content warning database Unconsenting Media has been revised to improve accessibility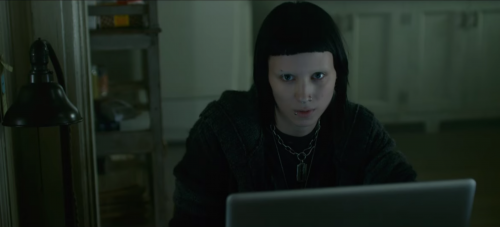 The student-launched Unconsenting Media database was transferred to a website this week, rebranded as "a search engine for sexual violence in broadcasting".
Launched by Cambridge student Rose Payne in April, the database allows users to submit films, television, books, and theatre which contain depictions or descriptions of rape, sexual assault, domestic abuse, or other content in which consent is violated.
Speaking to Varsity in April, Payne promoted the project in terms of its empowering function and the transparency it provides, equipping users with a degree of control and choice over their exposure to upsetting media content.
Under the new leadership of finalist Samantha van Staden, a number of key updates have been set in motion. In an interview with Varsity, van Staden said that "the biggest change is that the project is now running on an official website, which makes the functionality much fuller and more accessible."
The project worked closely with the creator and curator of doestehdogdie.com, for which van Staden expressed her gratitude: "We are very lucky", she said. "Without his help, the website definitely wouldn't exist in the same capacity that it does now".
She described the change in tagline from one involving terms such as 'content warning' to 'a search engine for sexual violence in broadcasting' as an initiative designed to "appeal to a broader audience".
"Ultimately, the goal is for as many people who might benefit from this service to hear about and use it, so this was important to us."
'Information and resources' pages have also been added, which Van Staden hopes "will provide a certain level of transparency regarding the project's mission and underlying beliefs, as well as some basic educational resources regarding consent."
The database invites submissions from users, with van Staden noting, "We've worked hard to streamline the submission process. A lot of time has gone into making sure that the database goes live with a good number of films and TV shows already listed but, ultimately, its comprehensivity will depend on submissions from the public, so ease of submission matters."
The team are also looking to launch a blog in the near future, and have called out for bloggers "interested in the cause and who want to participate in an open, constructive and well-informed dialogue about consent in film and TV. There are a number of other vacancies listed on the site for those who might want to volunteer in other capacities."
There are also plans to increase access: "As well as this, we'll be looking to continually make contact with people and groups who we feel might be interested in working alongside us, or who we think might benefit from access to our site."
When Unconsenting Media was established in April, Payne expressed the intention to organise student events in Cambridge and expand to other universities UK-wide. Van Staden repeated this ambition: "We are currently liaising with representatives from a number of universities and groups in order to make this a project which is not specifically Cambridge-oriented, but one which ranges a broad range of people.
"Working alongside doestehdogdie.com has shown us that there is undeniably a demand for this kind of service which has yet to be met. Our goals for future expansion are inextricably tied with the overriding aim to reach the people who need and want this service available to them."
The database can be found at www.unconsentingmedia.org, and is accompanied by a Facebook page at https://www.facebook.com/unconsentingmedia/.