Student establishes consent content warning database
Unconsenting Media seeks to inform users of potentially upsetting books, films, and television shows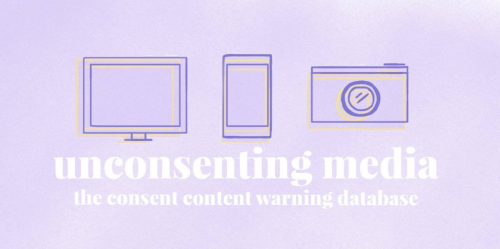 A Cambridge student has established a collaborative database which aims to produce a comprehensive list of media which contains potentially upsetting material relating to consent.
The project, called Unconsenting Media, allows users to submit films, television, books, and theatre which contain depictions or descriptions of rape, sexual assault, domestic abuse, or other content in which consent is violated.
Inspired by doesthedogdie.com, a website which list films in which pets die or are injured, linguistics student Rose Payne envisaged the project as an equivalent for issues surrounding content.
"It's about making life a bit easier for an already vulnerable group", Payne wrote in a Facebook post launching the project, "by giving a heads up so that they can decide whether they want to continue watching."
The database, which was launched on 2nd April, was originally open to editing by anybody; however, due to a small number of vandals, the database is now maintained by Payne alone. New suggestions can be submitted via an online form.
A companion Facebook page has also been launched, aimed at increasing the reach of the database. It is hoped that Unconsenting Media will organise student events in Cambridge, and eventually in other UK universities.
Speaking to Varsity, Payne described how she had come up with the idea: "The idea for Unconsenting Media came to me one night when I was watching TV – there was suddenly this graphic rape scene, with no build up or warning. I really found it quite upsetting, and knew that there would be lots of other people who would also have appreciated a heads up, for all kinds of reasons."
She said that the database was about expanding people's ability to choose what they watch: "I'm not trying to get anyone to boycott certain media, or even to avoid it, but hopefully it will allow people to be able to make the choice about whether they want to be exposed to upsetting content. I think that giving people back the control to make that choice is really important and empowering."
She expressed her pleasure at the response to the project, saying: "I've had a lot of really positive feedback, with a lot of people messaging me or commenting to tell me how much they appreciate the database, and that they think it's an important project.
Of course some people have missed the point, or simply don't see how it can be useful to them. But I hope that even people who haven't experienced rape or sexual assault themselves will want to support the project by adding to the database or sharing the page; really anyone can get involved and you never know who might need it."
She concluded: "This support has just given me even more motivation to expand Unconsenting Media's reach, and to think about how the database can be improved and expanded. Over the next term and beyond I'm hoping to organise editathon events to expand the database and spread the message, to develop a proper website once exams are over, and to keep expanding our social media presence."