Undergrad cost to University is double tuition fees
Data analysis has shown that the average cost of an undergraduate degree has risen to £18,500 per year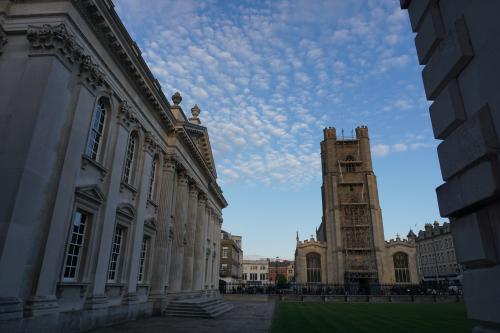 Analysis by the University Council has shown that the cost to the University of an undergraduate degree is £18,500 per year, twice as much as new undergraduate students pay in tuition fees.
The data, collected in 2015-16, shows that the average 'cost of education' per undergraduate student remains significantly larger than the amount the University is able to recoup in tuition fees, even after this year's increase in what the University is permitted to charge students. Students who matriculated in 2017 are the first cohort to pay the increased fee of £9,250, after the government introduced plans to allow universities to raise fees according to their performance in the Teaching Excellence Framework.
Breakdown of the figures indicates that University expenditure makes up 53.5% of the total cost (£9,900), with the remainder made up by college expenditure (£8,600).
The cost calculated for 2015-16 represents a 2.8% increase on the 2014-15 figure of £18,000. Previous analysis by Varsity shows that the cost of Cambridge undergraduate education has risen significantly over the past five years, with jumps of over 7% in both 2012-13 and 2014-15. Between 2010-11 and 2014-15, fees increased by over 21%. At the time, a University spokesperson said that the cost of undergraduate education had been "steadily increasing for some time".
Fees for international students have also risen. For most arts and humanities subjects, the fee for 2017-2018 has been set at £16,608, an increase of 5% on the previous year. While the University has acknowledged that the cost of teaching international students does not differ significantly from that of Home or EU students, it says that there are "different additional support costs". Furthermore, unlike Home and EU students, there are no funds available from the Higher Education Funding Council for England to support the teaching of international students.
The University Council also proposed that students who matriculated prior to 2017 would have their fees fixed for the 2018-19 academic year. After the fee increase was announced, there was speculation that it could also affect students who were then currently studying at university, and paying the £9,250 rate. 
The existence of separate fee regimes for students, depending on when they commenced study, exacerbates the problem of the funding gap, which Planning and Resource Allocation Office documents identify as currently standing at £7,800 per student. In explaining the funding gap, its website states: "There are additional costs attached to the depth and breadth of provision [which the University provides] but the University is funded at national average rates," which is insufficient to meet the costs of providing what it describes as "an exceptional level of support to the brightest of students"