Cambridge women react to Murray Edwards policy change
Figures from the University's all-women colleges share their views on Murray Edwards' new policy regarding transgender applicants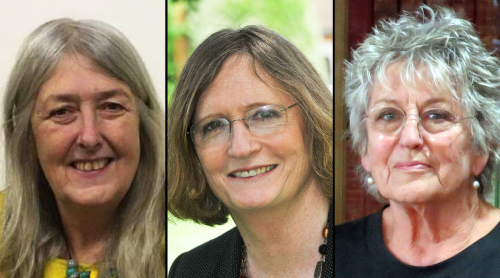 Prominent figures from the University's three all-women colleges have spoken to Varsity about their reactions to a recent policy change regarding transgender applicants to at Murray Edwards College.
Earlier this month, it was announced that Murray Edwards College had changed its admissions policy to allow transgender and transitioning women to apply without having their gender recognised by law.
President of Murray Edwards College Dame Barbara Stocking told Varsity, "We are a College that is open to all outstanding young women and so it is absolutely right, both legally and within our set of values, for anyone who identifies as female to be able to apply to study with us."
It was later revealed that Cambridge's other all-women colleges, Newnham and Lucy Cavendish, were both engaged in discussions regarding their own admissions policies for transgender students.
President of Lucy Cavendish College Jackie Ashley confirmed to Varsity that Lucy Cavendish's Governing Body will now conduct a review into the college's own policy.
Speaking to The Daily Telegraph when the change in Murray Edwards' policy was announced, former fellow of Newnham College, Germaine Greer, called the policy change "ridiculous".
"If [Murray Edwards] really don't believe that gender is binary, then they really shouldn't be a single sex college.
"There are plenty of women who have served their time in women's colleges, who are pretty whiskery, but nobody did a DNA test on them. But they had to live women's lives - with all the disabilities that that entails."
Greer attracted controversy in 1996, when she campaigned against the appointment of Rachel Padman, a transgender woman, to the appointment of the fellowship of Newnham College. Greer claimed that, as Padman had been born a man, her admittance would contravene the college's statutes.
Greer has previously been outspoken about her opposition to gender-reassignment surgery, describing it in her book The Whole Woman as an "exorcism of the mother".
Speaking exclusively to Varsity, Dr. Rachael Padman, now a lecturer at the Department of Physics, countered Greer's remarks, saying that "Murray Edwards have now made themselves much more welcoming to young transwomen."
However, she stressed that, in itself, the change to the admissions policy would make a minimal difference in practice: "As I understand it, all colleges accept a passport as proof of identity; gender on the passport can be changed on a similar standard of proof to that Murray Edwards is now asking for.  As I see it, therefore, regardless of their formal position, all three women's colleges actually operate a "don't ask, don't tell" policy."
She added that, if a higher number of "out" transgender students were admitted to the college as a result of the changes, "it will probably affect the college environment, in ways that aren't yet clear".
While lauding the decision by Murray Edwards as "a brave and interesting experiment," she cautioned that "The men's colleges did not all go mixed at the same time, and this change too may take a while to catch on."
Professor of Classics Mary Beard, who is also a fellow at Newnham College, also expressed her support for the policy changes. When asked whether Newnham and Lucy Cavendish should adopt the same changes as Murray Edwards, she told Varsity she is "in favour of always examining all certainties and this is an important one."