Murray Edwards change application policy for transgender students
Transgender applicants will no longer be required to have their gender recognised in law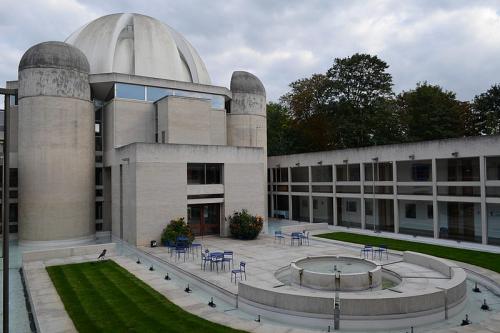 Murray Edwards college have revised their application requirements for transgender and transitioning applicants, no longer requiring transgender women to have their gender legally recognised to apply to the college.
In a formal statement approved by the University Council, the college wrote, "At the admissions level, we will consider any student who, at the point of application, identifies as female and, where they have been identified as male at birth, has taken steps to live in the female gender (or has been legally recognised as female via the Gender Recognition Act (2004))."
The new policy will also immediately apply to current transgender students who wish to transfer from another college during their time at the University.
The move is a distinct change from their last statement on the issue in 2015, which said that, in line with the college's Statutes at the time, only students "legally defined as female" would be considered at the admissions level, and failed to comment on applicants who identified as but were not yet legally defined as transgender.
Speaking to Varsity, Murray Edwards College Student Union Women's Affairs Officer Kate Litman pointed out the significance of this technical change, emphasising that the requirement of legal proof of gender under the Gender Recognition Act excludes a large number of potential applicants from pursuing an application to study at the college.
"The Gender Recognition Act requires individuals to be 18 before their gender is legally recognised. This requirement cuts out a huge portion of applicants who are 17 at the time they apply to university.
"The stipulation that individuals must have 'lived in the acquired gender for two years' further excludes younger transgender women who are unlikely to be judged in the eyes of the Gender Recognition Panel to have met these requirements."
In a statement made to Varsity, the Union said were "delighted" with the policy change: "Murray Edwards is a college which focuses on the education of women in a world where women still often experience environments where their achievements are not recognised or their voice is not heard. It is absolutely right that all women should be able to apply to study at Murray Edwards and benefit from the supportive environment it fosters, regardless of whether they were assigned male or female at birth."
Newnham, Murray Edwards, and Lucy Cavendish, Cambridge's only all-women colleges, have previously made their policies on the admission of transgender students unclear.
In a joint statement, CUSU Women's Officer Lola Olufemi and Welfare and Rights Officer Micha Frazer-Carroll expressed their support for the change and put pressure on other all-women colleges to follow suit by altering their admissions policies:
"This change in the admissions procedure signals a shift towards reimagining what women's colleges look like, and the ways in which they can be truly inclusive spaces. The college has responded to widespread demand from students, who see that trans women should not be made to jump through more hoops during the application process, nor should their gender be questioned or interrogated."
"We are at a cultural turning point in the way we think about gender, and hopefully other women's colleges will follow in Murray Edwards' footsteps towards a more progressive future."
President of Murray Edwards College Dame Barbara Stocking commented, "We are a College that is open to all outstanding young women and so it is absolutely right, both legally and within our set of values, for anyone who identifies as female to be able to apply to study with us."