Newnham classicist becomes first woman to win Kenyon Medal
Joyce Reynolds has won the medal at the age of 98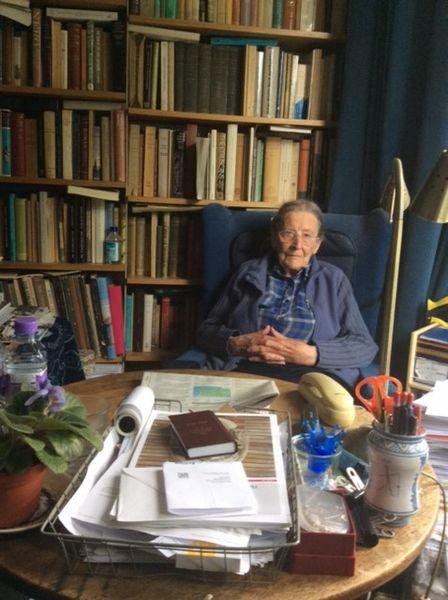 Honourary Fellow of Newnham Joyce Reynolds has been awarded the Kenyon Medal for her lifetime's contribution to research in the field of Roman epigraphy. Reynolds is the first woman to receive the award, which was first given out in 1957.
The Kenyon Medal, endowed by Sir Frederic Kenyon, is awarded biennially by the British Academy, the UK's national body for the humanities and social sciences, in recognition of work in the fields of classical studies and archaeology.
Director of Studies in Classics at Newnham from 1951 to 1979, and later Reader in Epigraphy of the Roman World, Reynolds also taught Professor Mary Beard, one of Britain's best-known Classicists.
Reynolds became known for her research into inscriptions found in the town of Aphrodisias, which contributed critical evidence to modern understandings of the Roman civil wars. Now aged 98, she continues to work on the deciphering and interpretation of inscriptions, including those from Pompeii and Tripolitania.
Commenting on Reynolds' career, Professor Dame Carol Black, Principal of Newnham College, told Varsity: "Joyce is a remarkable woman who has dedicated her life to the research and teaching of classics. This award from the British Academy acknowledges her service to academia and is richly deserved." She added that Reynolds was "an inspiration to us all"