Ex-Cantab scoops 'Joke of the Fringe' award
Ken Cheng wins award for pound coin gag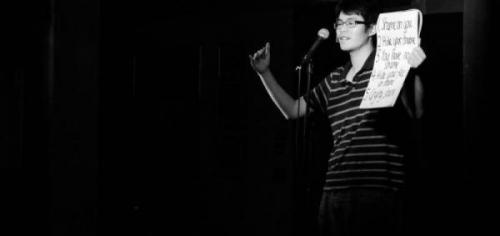 Former Cambridge student Ken Cheng has been announced as the winner of Dave's Funniest Joke of the Fringe award.
Cheng, who studied Maths at Homerton before abandoning his studies to play poker professionally, won the prize for the one-line joke "I'm not a fan of the new pound coin, but then, I hate all change".
The line beat gags from established comedians such as Frankie Boyle ("Trump's nothing like Hitler. There's no way he could write a book"), Ed Byrne ("I have two boys, 5 and 6. We're no good at naming things in our house"), and ex-Footlights president Phil Wang ("For me dying is a lot like going camping. I don't want to do it"), who was placed thirteenth.
Since dropping out of Cambridge, Cheng shot to prominence on the BBC Radio New Comedy Award series in 2015, and was listed on the BBC's New Talent Hotlist in March this year, ahead of his first appearance at the Edinburgh Fringe.
Earlier this year, Cheng appeared in well reviewed one-man standup show entitled Ken Cheng: Best Dad Ever. At the time, Varsity described Cheng as "endearing and utterly hilarious".
Cheng said that he was "very proud" to have taken the award, and pledged to "name my first-born son after this award and call him 'Joke of the Fringe'."