CUSU votes to back National Student Survey boycott
Council mandates student union to call for finalists to ignore satisfaction survey, which may be linked to fee increase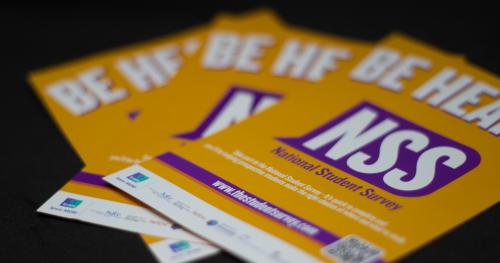 CUSU Council has voted to back a boycott of the National Student Survey, in an attempt to stall controversial reforms to high education which would lead to increased fees.
A motion, called by CUSU President Amatey Doku and seconded by Education Officer Roberta Huldisch, passed with only three votes in opposition.
Finalists received emails at the start of term asking for them to fill in the survey, which is sent to students across the country.
CUSU had already asked final year students to delay responding to the survey, the results of which will be used by the government to determine which universities can charge higher tuition fees under the terms of the Teaching Excellence Framework (TEF).
CUSU has existing policies to opposed TEF, but today's motion mandates them to further back a boycott.
Last month, the University announced that it would comply with the second part of the TEF. The bill is currently passing through the House of Lords, were it has been the subject of criticism from several peers.
Huldisch has already expressed a resistance to the changes, describing them as "fundamentally flawed" in an article in Varsity.
Some campaign groups have suggested that if enough students fail to fill in the survey, its results will be rendered invalid.
Doku proposed that Cambridge students could have three opportunities to sabotage results, as their will be multiple opportunities for students to give feedback before changes take place.
He called for students to "do this as a concerted effort".
He said that the motion would put CUSU directly in opposition to the University, who are now publicly committed to the changes.
The boycott has already been backed by other student unions including Oxford University Student Union.
Under government proposals, universities which receive high satisfaction scores will be able to increase their tuition fees above £9,000 a year.
It mandates CUSU to "actively encourage" finalists to boycott the survey, and allows for the allocation of £250 of the Council's budget towards communication and campaigning on the issue.
CUSU previously campaigned against the NSS in 2010, describing it as "a huge waste of government money" and burning promotional material.
Doku said that the campaigning this year would not have the "scope" to include setting anything on fire.
Students will receive an email from CUSU, outlining the students' union's position and detailing the connections between the NSS and the TEF.